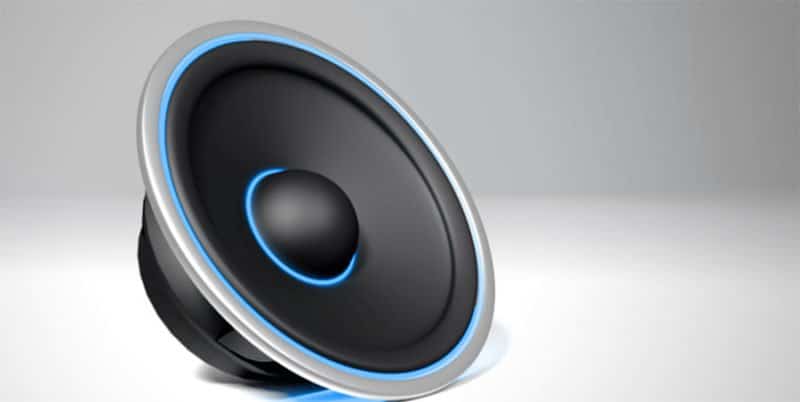 A Review and Buying Guide of the Best 6×8 Speakers 2022
Music has always been one of the best forms of entertainment since the early ages. Even when there were no electronic music devices, people would still enjoy music using old-age techniques. Music is also one of the best ways to relieve stress. Today, sound technologies continue improving and new technologies have brought about modern music systems. Speakers are continuously being improved in terms of sound quality. There're many speaker manufacturers today, with many models being continuously produced.
As a music lover shopping for new car speakers, you'll definitely have many options to choose from. While this is good, it also brings about the challenge of making the final decision on the speaker to buy. Most car speakers come with 6x8 speakers that feel less satisfying. They don't deliver the best sound. Fortunately, you can always replace them with better performing aftermarket speakers. But how will you make a choice with all the models available in the market today? Simply read on for a review and buying guide of the best 6x8 speakers in 2022.
Quick Comparison Table of Best 6×8 Speakers
How We Wrote This Review
As a team of sound engineers, we have come across many audiophiles and regular music lovers who face many challenges when shopping for new 6" by 8" car speakers. There're many car owners who buy speakers and end up regretting about the choices they made. This is because they didn't know how to choose the best speakers. They simply buy the cheapest or the most attractive model without knowing that there're more important factors to consider.
To avoid all those problems, we decided to write a review and buying guide to assist all prospective buyers to make better choices. We took time to gather several 6" by 8" speakers and compared them. We used manufacturers' data to compare various features and also interviewed professional car speaker installers. Moreover, we interviewed car owners who already have such speakers in their possession for views about their performance. We used the research findings to shortlist the top 9 six by eight-inch speakers. Read on for a detailed review of each of these speaker models, including their features, benefits, and shortcomings.
Top Nine 6x8 Speakers in 2022
The market today has a multitude of 6x8 aftermarket car speakers. Choosing the best option is quite challenging. Luckily, we have made the work easier for you by reviewing the top 9 six by eight-inch aftermarket speakers. Each and every review is unsponsored and unbiased. You'll surely find a great choice for you from the reviews below:
1. Rockford Fosgate P1683 Punch
Rockford Fosgate continues to be among the leading car speaker manufacturers. Their P1683 Punch model tops our list based on its unique features and benefits. If you're looking forward to listening to powerful soundtracks, then this speaker has all it takes to give you the best listening experience. The features that come with this speaker will surely make your car stand out among others. The speaker is designed to be a perfect replacement unit for the dull-sounding factory speakers. Here're the key features and benefits of the P1683 Punch that made it top our list of review:
Features and Benefits
Verdict:
If you're out there shopping for affordable car speakers that will deliver decent and clear highs, midrange, and lows, then the Rockford Fosgate P1683 Punch will be your best bet. It's also ideal to use with a stock head unit.
Pioneer, as a leading sound systems manufacturer, has not been left behind in our review. The Pioneer TS-A6880F is featured in our review based on its great sound concept that offers smooth midrange and highs, with seamless lows. What more would you want? Simply read on for its features and benefits and learn why it's a worthy replacement for your old, factory car speakers.
Features and Benefits
Verdict:
The Pioneer TS-A6880F 6" x 8" aftermarket speaker delivers clean sound. It's a great choice for anyone looking for full-range sound without spending a lot. While it's bass is not booming, it's way better than what you can get from factory speakers.
Pyle has designed a speaker that looks great, yet it sounds superb. The speaker is unique in that it comes as a 3-way speaker. Pyle has also used some of the best materials to manufacture this speaker, all at an affordable price. As such, Pyle has been able to rise to the ranks of the top 6 by 8 speaker systems. Learn why this speaker is a great replacement speaker for your stock speakers by reading through its features and benefits.
Features and Benefits
Verdict:
Any car owner out there who doesn't want to break the bank when shopping for aftermarket speakers should go for Pyle PL683BL. The speaker is inexpensive yet it delivers decent full-range sound.
In case you want to replace your stock speakers or build a new car music system, Rockford R168X2 Prime should be one of the top speakers to consider. It's designed for powerful sound and comes with great features that any music lover would appreciate. Moreover, it's affordable despite its quality. Here's why this speaker made it on our review.
Features and Benefits
Verdict:
When it's time to upgrade your car speakers and you need an affordable speaker with excellent midrange and treble, look no further than the Rockford R168X2 Prime. However, if you're a bass enthusiast, you might want to consider another model.
Kenwood has for many years now manufactured some of the best sound devices including amplifiers, speakers, head units, and more. We couldn't fail to recognize the Kenwood KFC-D681C speaker based on its high-quality build and great features. The materials making the speaker are extremely durable. Thus, you'll rest assured of investing in a speaker that will give you many years of quality service. Here're more reasons why we couldn't fail to include this speaker in our top 9 review of the best 6x8 speakers.
Features and Benefits
Verdict:
As a car owner looking for an affordable and basic aftermarket speaker, you should check out the Kenwood KFC-D681C. Although it won't boom to the liking of an audiophile, it still sounds great for basic music needs.
Kicker boasts of offering its 40CS684 speaker model as a set of four similar speakers. Thus, you'll have a speaker set to fit in all your car doors. Isn't that a great deal? Well, there's more to this speaker and that's why it made it in our review list. If your stock speakers sound muddy and cannot deliver the kind of sound experience you need, then this Kicker speaker is exactly what you need. Read on to know more about this amazing speaker set.
Features and Benefits
Verdict:
Music enthusiasts who love true full-range sound can trust in the Kicker 40CS684 for the best highs, treble, mid, and decent lows. While its bass may not be ideal for bass enthusiasts, you won't miss any music details with this speaker.
If you love listening to high-quality music and your factory car speakers are disappointing, then it's time to upgrade with new, aftermarket speakers. The Pioneer TS-G6845R is one of the best 6" by 8" speakers available today. It's actually one of the most affordable speakers of its size. Thus, there's no reason why you shouldn't get it as a replacement for your underperforming factory speakers. Learn more about this speaker below.
Features and Benefits
Verdict:
Want to upgrade your factory speakers with better-sounding yet very affordable speakers? Then consider checking out the Pioneer TS-G6845R speaker.
If loudness is your priority, then you have landed on the right speaker. The Alpine Spr-68 is designed for loudness. If you love turning the volume up for loudness, this speaker is meant for you. While this speaker can work well with a factory or aftermarket stereo, they sound much better when powered using an external amplifier. Besides that, this speaker comes with many more features and benefits including:
Features and Benefits
Verdict:
Anyone willing to pay more for quality should check out the Alpine Spr-68 speaker. It's built using the latest sound technologies with high-quality materials. It guarantees clarity and loudness.
Cerwin-Vega has been manufacturing audio equipment for several decades now. Considering the company's experience in this industry, it manufactures great audio equipment, including the Cerwin Vega V468 6 by 8 speaker. If you're looking for style and power, this speaker is built for you. It has many more great features to boast of besides style and power. Here's why this speaker made it into our list or review:
Features and Benefits
Verdict:
Car music lovers who love both power and style should definitely consider checking out the Cerwin Vega V468 aftermarket speaker. While you might need adapters or spacers to fit it in some cars, it'll enhance your music experience and interior car décor.
Factors to Consider When Buying the Best 6x8 Speakers
Before buying a 6" by 8" replacement speaker, there're certain factors you'll need to consider. Not all speakers are made equal. There're certain factors that make some speakers sound better than others. Now that you know the top nine 6 by 8-inch speakers, it's time to learn more about the factors to consider before buying an aftermarket speaker. These factors include:
Ease of Installation and Compatibility
The main aim of investing in aftermarket speakers is to replace the muddy, poor-sounding factory speakers. This means removing the factory speakers and installing new aftermarket speakers in place. As such, you should invest in speakers that are easy to install. The best speaker is the one that can fit in the existing factory hole without drilling a new one. If you'll have to drill new holes, it will mean more work and this may be quite complicated especially for the first-timers. Thus, invest in a speaker that can be installed easily and quickly.
Also, ensure the speaker you're choosing is compatible with your existing car stereo unit. If you're still using a factory car stereo and your budget won't allow you to buy an aftermarket head unit, then choose a speaker that can work with the factory head unit. This way, you won't spend much on the upgrade. If you prefer connecting car speakers to an external car amp, then consider choosing a speaker that can work well with the amp without distorting.
Component Vs Coaxial
When buying speakers, you'll come across component and coaxial speakers. Component speakers are speakers that come as a set of separate driver systems. For instance, component speakers come with a separate woofer cone and a separate twitter. They require installing a separate crossover to direct different sound frequencies to the correct drivers. Component speakers are best for dynamic sound but may require more work to install since they're installed separately.
On the other hand, coaxial speakers come with multiple drivers built into one speaker unit. For instance, coaxial speakers come with a woofer cone and tweeter all in one speaker. Coaxial speakers are often 2-way or 3-way driver systems. Two-way coaxial speakers have two different drivers in one speaker such as a woofer and tweeter driver. Three-way coaxial speakers have three different drivers in one speaker such as a woofer, midrange, and tweeter driver. Coaxial speakers are advantageous in that they're easy to install and you'll get full-range sound all from one speaker unit. However, they're not the best choice for dynamic sound.
Power Handling and Sensitivity
While shopping for new replacement speakers, you need to be careful with power handling and sensitivity ratings. The last thing you'll want is to burn out your brand new speakers as soon as you install them. Thus, ensure you know the maximum amount of power that a speaker can handle before making a purchase. If your existing stereo is not very powerful, then you shouldn't worry much.
If you'll be connecting the new speakers to an external amp, then ensure the power handling (in watts) of your new speakers is approximately equal to the output power of the amp. Here, look for the power rating given as watts RMS. Also, if you'll be connecting the speakers to an external amp, choose speakers with a low sensitivity rating, usually denoted in decibels (dB). If you won't be using an external amp, then the sensitivity rating won't be a major issue.
Construction Materials
Another crucial factor to consider when shopping for aftermarket speakers is the materials used in constructing the different speaker components. Ensure the speaker cone, surround, basket, and tweeter are made of durable materials. For instance, speaker cones that are made of composite materials are more durable.
Conclusion
Shopping for replacement speakers can be extremely confusing due to the availability of multiple models to choose from. Luckily, with this review, you'll be assured of choosing among the best 6" by 8" speakers available in the market today. Thus, this review makes it easier to make a better choice. Also, the factors to consider when buying the best 6x8 speaker should be kept in mind when shopping. Use this review to your advantage and stand a better chance of getting the best value for your money.