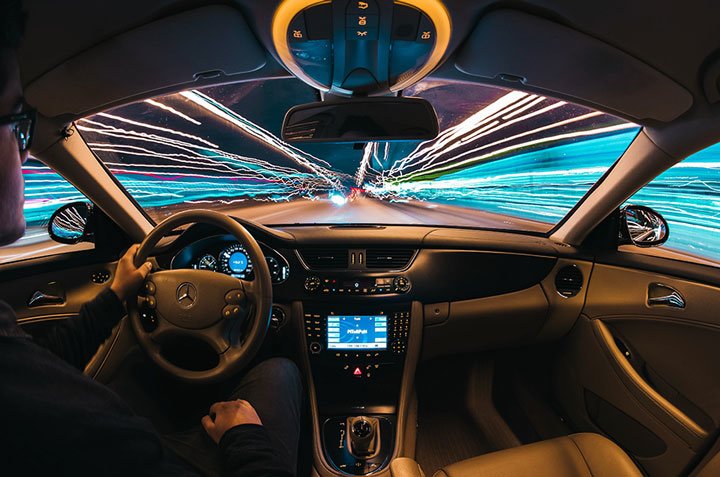 A Review and Buying Guide of the Best 3.5 Speakers in 2021
Everyone desires to get the best audio from their music system, and that means having the best sounding speakers. If you love high frequencies more, you'll want the best tweeters and if you love hearing booming bass, you'll want the best low-frequency speakers. But how you can know the best speakers? It's quite simple with the help of this review and buying guide. If you're a car owner who is tired of the poor sounding stock speakers in your car, then it's time to replace them with the best 3.5 car speakers. These speakers can easily fit into any automotive due to their compact size. However, not just any 3.5 speaker sounds great. Some sound better than others. Thus, you'll need to be careful with the choice you make. Luckily, you don't have to worry anymore on where to start when choosing replacement speakers for your car. Here's a review and buying guide of the best 3.5 speakers in 2021 to assist you in making a more informed choice.
Quick Comparison Table of Best 3.5 Speakers
How We Wrote this Review
There're dozens of different 3.5 car speaker models to choose from. They all come with their unique features and technologies. Today, the best speaker manufacturers use modern sound technologies to have a competitive edge over rival manufacturers and to ensure consumers enjoy the best sound. However, while there may be dozens of speakers to choose from, not all speakers are made equal. Thus, it can be quite tricky to make a choice. That's why we took the initiative to prepare this review to assist consumers in choosing the best 3.5 aftermarket car speakers.
We managed to pick a list of six speakers among the many 3.5 models available in the market. We shortlisted these six speakers based on their benefits over other models. Our basis of shortlisting them was based on data from different manufacturers and views of real users. We also took time to interview different car music installation centers about their views on different speakers. Upon analyzing our research findings, we came up with this shortlist and review of the best 3.5 aftermarket speakers. Thus, with this review, you'll rest assured that you're making your choice from the best speakers available today.
Top Five 3.5 Speakers
Although we've taken time to shortlist and review the best 3.5 automotive speakers, they're not made equal. They come with their own unique features, benefits, and shortcomings. One model may be great for you but bad for another person. Simply read on to know the best one for you.
The Kicker 43DSC3504 tops our list for its slim design that makes it easy to install in any automotive space. Considering the fact that it's manufactured by a trustworthy brand, it's designed for the satisfaction of a consumer's audio needs. Here's why this 2-way speaker made it into your top 6 list.
Features and Benefits
Verdict:
If you're looking for speakers that can fit in the tightest car space without protruding excessively, then you shouldn't search any further. Grab the Kicker 43DSC3504 right away and enjoy its thin mounting profile.
2. Rockford Fosgate P132 Punch
Rockford Fosgate is one of the most renowned speaker brands. Its P132 Punch 3.5 inch model has not been left behind. It's specially designed for music fanatics who want the best music for their automotive. Read on to know its benefits, shortcomings, and why it's worth your consideration when searching for the best 3.5 automotive speakers.
Features and Benefits
Verdict:
Overall, the Rockford Fosgate P132 Punch offers clean and clear sound with decent bass. They sound well-balanced and are indeed worth your consideration when looking for great 3.5 replacement speakers.
The JL Audio C2-350x 2-way speaker system is designed to deliver impressive sound and boasts of being a great replacement speaker solution for the ever dull stock speakers. Most importantly, this speaker is designed to offer unmatched efficiency with smooth mid-range response and deep low frequencies. Check out more of its details below.
Features and Benefits
Verdict:
Audiophiles should consider the JL Audio C2-350x for its great performance. Although it's on the higher price range, it offers value for money. Thus, consider it in your shopping list.
JBL is known to set trends in manufacturing sound equipment. The JBL GX302 is designed to deliver unmatched sound and features a modern, unique look. It also uses patented technology for unmatched performance. Simply read on to discover why we've featured this speaker among the best 3-1/2" car speakers.
Features and Benefits
Verdict:
The build quality of this speaker is outstanding. It also features unmatched sound technologies. While the highs of the JBL GX302 are a bit disturbing, you'll get decent full-range sound all at an affordable price.
Kenwood boasts of designing and manufacturing some of the best speakers you can find. The Kenwood KFC-835C is one of the best 3.5 replacement speakers today. It's designed to deliver great sound, all at a very affordable price. Read on to find out why it's worth your consideration when shopping for replacement speakers for your car.
Features and Benefits
Verdict:
Generally, this speaker is a great basic speaker, although not the best for an audiophile. However, at its extremely affordable price, the Kenwood KFC-835C is worth your consideration for it will deliver decent full-range sound.
What You Should Consider Before Buying the Best 3.5 Speaker
While these speakers are the best 3.5 replacement speakers you can find for your car, as you can see, they are not made equal. Each one of them has some benefits over the other and an equal share of shortcomings. As such, there're certain things you should consider before making your final choice. This way, you'll stand a better chance of investing in a speaker that will make you enjoy your car music and take your car music experience to a whole new level. Read on for the things to consider before buying the best 3 ½" car speaker.
Quality of Design and Materials
Different speaker manufacturers often use different design ideas and materials. Every manufacturer wants to be unique when designing speakers. While some use top-quality materials, other materials may not be the best. Thus, it's important to ensure the design of the speaker is ideal for your needs and the materials used to make the speaker are of high-quality. Be keen to ensure the cone, coil, magnet, surround, and speaker basket are made of long-lasting materials to ensure that you won't have to buy another replacement sooner.
Ease of Installation and Compatibility
You'll obviously want a hassle-free speaker to install. The last thing you'll want is struggling with the installation process. The best speaker is one that is easy to install and one that comes with installation hardware. If the speaker has an odd shape, it should come with a speaker mounting adapter. This way, you'll not have to cut out new holes during installation. Also, consider the compatibility of the speaker. The best one should work well with a stock stereo such that you won't have to buy a new stereo.
Power Handling
The best speaker is the one that can handle a lot of power from the receiver or amplifier without distorting. However, be cautious not to overpower a speaker to avoid damaging it permanently. Thus, consider the power of your receiver or amplifier before buying a speaker. Buy a speaker that is within the limits of your receiver or amplifier.
Frequency Range
You'll obviously want to hear all the details in your favorite music. Thus, consider a speaker that supports a wider frequency range to enjoy all frequencies. Better still, consider a 2-way speaker to enjoy full-range sound, including highs, mid, and lows. Moreover, ensure the 2-way speaker you choose has an integrated crossover to ensure that the frequencies are properly filtered to the right drivers.
Price Range
Besides the above considerations, you should also consider your budget. While it's important to buy a speaker within your budget, never compromise on quality over price. Again, you shouldn't be overcharged. Thus, pay for what a speaker is worth while keeping quality in mind.
Conclusion
Choosing the best replacement speaker for your car can be quite challenging. However, with this review and buying guide in mind, you'll find it easier when choosing the best 3.5 speakers. Remember that all the above speakers have their own unique features and are not made equal. While they're the best options you can find, you'll need to make an informed choice by comparing them based on their features, benefits, and shortcomings. Nevertheless, your final choice will ultimately depend on your personal preferences and the aforementioned considerations.