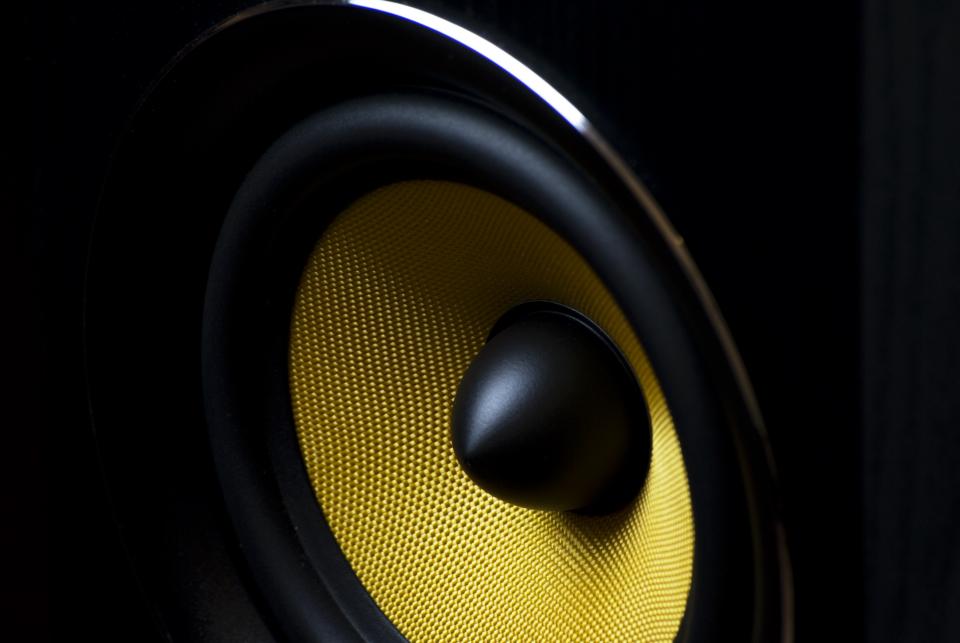 The Best 6×9 Speakers Review and Buying Guide
Who doesn't love music? Almost everyone loves music. Music is entertaining and relieves stress. When your car has a good music system, you also get to enjoy listening to your favorite tracks and even radio. However, most cars come with low-quality speakers. Factory speakers don't deliver the best music experience. They only deliver basic sound and you end up missing most music details. So what can you do to improve your car music experience? Simply upgrade your factory speakers with new aftermarket speakers for improved sound.
Aftermarket speakers come in many models and sizes. One of the best aftermarket speaker sizes is the 6x9 speaker. This speaker size is large enough for most music needs and can comfortably fit in most cars. Also, there're many models to choose from. However, how would you know the best 6x9 speaker with all the models available to choose from? Well, don't worry for we have taken care of that in this review. Read on for a review of the best 6 inch by 9 inch speakers, including a guide on how to choose the best speaker amongst them.
Quick Comparison Table
How We Wrote This Review
Most car owners are always confused when choosing aftermarket speakers for their cars. You might have even bought a car speaker and it failed to fit in your car even after doing modifications on the door or dash. The speaker is now lying idle in your home and you wasted time, money, and effort. Also, you may have bought new speakers but they sounded worse than the stock speakers. Such mistakes are common. You can avoid all those mistakes by relying on this review and buying guide. We found it necessary to review the best 6 by 9 aftermarket speakers to ensure that you won't make such mistakes ever again. We took time to compare dozens of speakers and shortlisted 10 replacement speakers in this review. The speakers reviewed here made it to our list based on their unmatched performance and passing all our tests on quality and performance. We tested the speakers ourselves, interviewed several current owners, and analyzed data from manufacturers. Thus, our review is based on current and unbiased data.
Top Ten 6x9 Speakers in 2022
As you visit various stores looking for replacement speakers, you'll come across many types of speakers. It'd be quite challenging for you to compare them. For instance, if you're purchasing them online, there's no way you'd be able to test them before making a purchase. We've made the entire work easier for you by reviewing the top 10 six by nine inch speakers. Check each speaker review below and make a more informed choice.
The Infinity X series speakers have been in the market for some years now. The REF-9623ix series is an improved X series model with enhanced audio performance. This speaker boasts of being on top of our review list based on its great performance on all the key features that a car aftermarket speaker should have. Thus, expect clarity when you replace your old speakers with the REF-9623ix. Read on to know its features and benefits.
Features and Benefits
Verdict:
The Infinity REF-9623ix is outstanding when it comes to clarity. Grab this speaker right away if you need to hear all the music details. It's ideal for anyone who prefers clarity and anyone who won't mind lacking booming bass.
Kicker has never been left behind when it comes to manufacturing car speakers. If your old, stock speakers are worn-out, then this Kicker DS Series speaker will be a great replacement. The speaker is built to deliver high-quality sound and it's built to easily fit in most cars. Read on for its review and know why it's worth your consideration in your shortlist.
Features and Benefits
Verdict:
Anyone looking for replacement speakers with clean, accurate, and full-range sound should consider the 2 New Kicker 43DSC69304 speaker. Although it's not the best for bass, it delivers great midrange and superb highs.
3. Rockford Fosgate R169X3 Prime
If you're wondering how to tune your car stereo to its full potential, worry no more. Simply replace the old, muddy factory speakers with the Rockford Fosgate R169X3 Prime. This speaker is specifically designed for quality. It's made of high-quality materials to guarantee you unmatched performance and durability. It got what it takes to be among our top 10 list. Simply read on to learn more about its great features.
Features and Benefits
Verdict:
If you've been looking for speakers that will deliver full-range sound in your car, then consider the Rockford Fosgate R169X3 Prime in your shortlist. Although it might not be loud enough for an audiophile, it delivers clean sound.
Pioneer is never left behind when it comes to sound systems. Its TS-A speaker series comes with enhanced sound features. The Pioneer TS-A6996S comes with enhanced bass and power handling. It also features an attractive design. If you're looking for something powerful to replace your dull factory speakers, then you've found the right speaker. Why not read on to learn more about one of the loudest 6x9 speakers in the world.
Features and Benefits
Verdict:
Do you prefer full-range sound with clarity? If that's the case, the Pioneer TS-A6996S is the best choice for you. This 5-way speaker won't disappoint when it comes to enjoying a wide frequency range.
Kenwood is a name you'll always here when it comes to sound equipment. Kenwood is known for high-quality sound equipment, and the Kenwood KFC-6966S speaker has not been left behind in our review. If you can no longer cope with your poor-sounding factory speakers, then read on to learn why you should consider this speaker as a great replacement speaker.
Features and Benefits
Verdict:
What more would you want if not a great-sounding speaker at an affordable price? The Kenwood KFC-6966S delivers great sound and it's an ideal replacement that won't make you break the bank.
6. JBL Stage 9603 420W Max
JBL is yet another outstanding audio equipment manufacturer. Whenever you hear of the brand name JBL, you expect something good out of it. The same can be said with the JBL Stage 9603 420W Max speaker. If you've reached a point where you say you'd rather not turn on your car stereo due to terrible factory speakers, then this JBL speaker will make you appreciate your car stereo. Here's what it boasts of:
Features and Benefits
Verdict:
You'll surely get value for money if you opt for this speaker. It handles bass quite well with its dedicated woofer cone and you'll get the best highs from the super tweeter.
7. Polk Audio DB692 DB+ Series
Polk Audio has used the latest laser imaging technology in the design of this speaker. Laser imaging technology ensures that each speaker component is made with accuracy. The result is a high-performance speaker. Thus, if you want to upgrade your low-quality factory car speakers, this Polk Audio pair of speakers have what it takes to be your best replacement speaker. Why not go through its features below to learn why it's worth your consideration.
Features and Benefits
Verdict:
Wondering which speaker would give you great performance and guaranteed durability? Well, the Polk Audio DB692 DB+ Series is designed for power and quality. However, you'll want to add an amp to realize its full potential.
CERWIN VEGA has designed this speaker with budget in mind. It's very affordable, yet it comes with great features that you'll surely appreciate. Despite its affordability, you'll get full-range sound from this speaker, something you've been missing with your muddy factory speakers. Let's look at its key features and benefits that made it feature in our review.
Features and Benefits
Verdict:
Any car owner on a tight budget and needs replacement speakers that will work without an amplifier should invest in the CERWIN VEGA XED693 speaker. Since it doesn't demand a lot of power, you can easily use it even with the weakest stock stereo.
Besides this speaker pair looking great, they also sound great. Their Blue Label design makes them aesthetically pleasing, making them an ideal choice for car owners who like showing off their car stereo system. Moreover, this Pyle speaker comes with multiple features all at a competitive price. Why not read on for its unique features.
Features and Benefits
Verdict:
What more would you want if not a speaker that delivers full-range sound all at an affordable price? Simply consider the inexpensive Pyle PL6984BL in your shortlist and you won't break the bank.
Another great 6x9 speaker for anyone on a tight budget is the BOSS Audio CH6930. While this speaker is the last on our list, it performs very well. It's actually one of the most affordable speakers in our review. Thus, you don't have to break the bank to upgrade your old factory speakers with new ones. Here's why this speaker made it into our list:
Features and Benefits
Verdict:
If you're planning to upgrade your car speakers but working with a tight budget, this speaker will be your best bet. While its bass may not be booming, you'll enjoy rich sound with great tones.
Factors to Consider When Buying the Best 6x9 Speakers
While all speakers are built to produce sound, they're not built the same. Some sound better than others due to certain factors. Thus, you shouldn't rush to buy a speaker just because it looks cool to you. There're certain features you need to look out for before buying a replacement speaker for your car. Consider the factors listed below and stand a better chance of making the best choice.
1. Ease of Installation and Compatibility
After investing your hard-earned money on new speakers for your car, you wouldn't want to struggle fitting them in your car. Thus, it's good to consider how easy it will be to install the speaker you choose. The best speaker for you is the one that can fit in the stock holes or at least fit in using some adapters. If you go for a speaker that demands cutting out new speaker holes, then be ready for more work, something you wouldn't want especially if you're not DIY handy with modifying your car.
Also, you'd want to invest in a speaker that will be compatible with your existing car stereo. You might find that some aftermarket speakers may not work well with your stock head unit. In this case, you'd be forced to buy a new head unit. If your budget can't allow you to invest in a new head unit, then buy replacement speakers that will be compatible with a stock stereo.
2. Speaker Design
Six by nine speakers may come in different designs. Choose a design that can fit in your stock speaker holes without much modification. If you love your music system concealed, choose a speaker design that can be covered and concealed by a speaker grille. Such a speaker should be the one with a zero protrusion tweeter. If you like showcasing your car music system, then concealment wouldn't be an issue and a speaker with protruding tweeters would be a plus for you. Also, an aesthetically pleasing speaker design would be a great option for you to showcase your music system, especially during car music competitions.
3. Construction Materials
The best speaker should be the one built with durable materials. After all, who doesn't like something that can last long? Thus, ensure the speaker components are made of high-quality and durable materials. For instance, ensure the speaker drivers are made of a material that wouldn't wear and tear easily. Also, ensure the speaker basket is made of a sturdy material to keep the speaker components in place and protected. Remember to check the voice coil material to ensure you're investing in a speaker with a coil that won't burn out easily even under prolonged, heavy usage. High-quality speaker materials will also guarantee you of superb speaker performance.
4. Component or Coaxial
Speakers usually come as component or coaxial driver system. Component speakers are speakers that have a single driver system such as a standalone woofer driver or a standalone tweeter driver. With component speakers, a single driver system will give you one specific frequency range. For instance, a component woofer driver will only give you low-frequency sound. On a similar note, a component tweeter driver will only deliver highs. Thus, to get full range sound with component speakers, you'll have to invest in multiple, separate component speaker. In this case, you'll need a separate woofer, midrange driver, and tweeter. This means more expenses and installation work. However, component speakers are the best for a custom sound system.
On the other hand, coaxial car speakers come as multiple speaker drivers built into one speaker basket. Coaxial speakers can be 2 way, 3 way, and even 4 way driver system. 2 way and 3 way coaxial speakers are the most common option. A 2 way coaxial speaker means that it has a woofer driver and a tweeter built in one speaker basket. A 3 way coaxial speaker has a woofer driver, tweeter, and super tweeter all built in one speaker driver. Thus, a single coaxial speaker can deliver full range sound. Coaxial speakers are the best option when it comes to ease of installation.
5. Power Handling
Different speakers have different power handling capabilities. The speaker power rating determines the amount of power it can handle safely without distorting or getting damaged. Speaker power rating is usually rated in Watts RMS and peak power. When making your choice, go for a speaker that can be easily powered with your existing head unit. If the speaker demands more power than what the head unit delivers, then you'll have to invest in a more powerful head unit or an external car amplifier. Also, choose a speaker that won't be overpowered by your head unit or amp to ensure it doesn't distort or even burn out.
6. Your Budget
While budget shouldn't be your main determining factor, you don't have to spend beyond your limits. Simply find a speaker within your budget that has all the key features you need. However, don't comprise the cost over quality. Always avoid buying a speaker just because it is cheap. After all, you wouldn't mind spending a little more for a speaker that will serve you for many years to come.
Conclusion
As you can see, there're many great 6x9 car speakers in the market. They all have their own unique features and benefits. While one speaker model may be great for one person, it might not be the best for you. Thus, make your choice based on your personal preferences and the kind of sound you need from a speaker. Also, remember to consider the aforementioned factors to stand a better chance of investing in the best 6 by 9 car speaker. When shopping for replacement speakers, keep this review and buying guide handy to invest your money wisely.