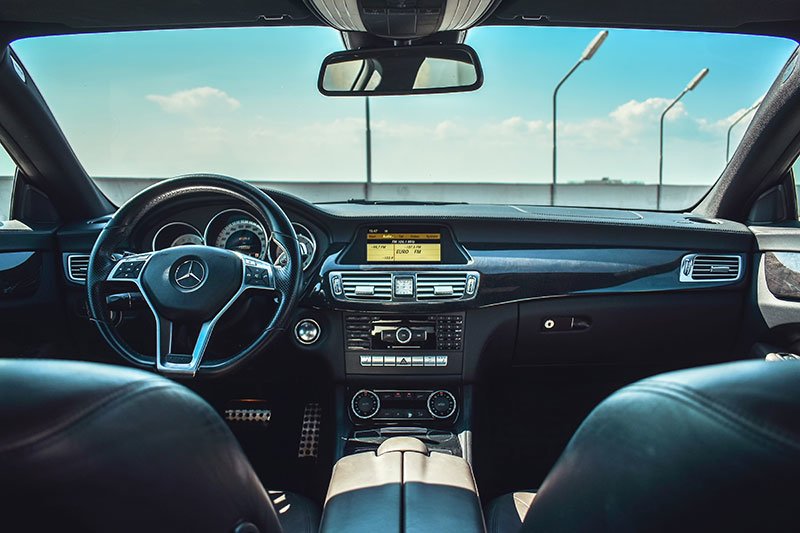 The Best Single Din Head Unit in the Market Today
A car head unit works as the central control unit of any car stereo system. It's where you play your music and radio stations from. Even if you're streaming music from your smartphone, it'll still go through the head unit before getting to the speakers. As such, the head unit is the brain and heart of a complete and functional car stereo system. However, factory head units are less functional and deliver low-quality sound. Thus, it'll only help to install an aftermarket head unit to get improved sound in your car.
Head units are either single din or double din in design. Single din is a standard that outlines a specific height and width of a head unit. The standard ensures that different manufacturers design head units with similar height and width for a universal fit. Single din head units are a popular choice for they fit easily in most dashboards. As such, they're compatible with most vehicles. Moreover, they're more functional in terms of features than factory head units. With that said, here's a review and buying guide of the best single din head unit in the market today.
Quick Comparison Table
Background of the Review
Many car owners don't know where to start when upgrading their car stereo. The best place to start is investing in the heart and brain of a car stereo, and this means getting the best head unit. However, it's quite challenging for most car owners to choose the best head unit. Consequently, we get many questions about the best single din head unit. We decided to review the best single dins in the market today to assist every car owner out there who are planning to shop for a new single din car stereo.
We managed to gather 7 of the best single dins upon comparing dozens of different single din models available today. Our list of 7 single dins is based on the head units that have the best features and least shortcomings. We gathered reviews from current users and analyzed their features from the information we gathered from different manufacturers. As such, you can rest assured that you'll get the best head unit from our review to suit your car stereo needs. Read on for the reviews.
Our Top Seven Single Din Head Unit
Although there're dozens of single din car stereo units available today, they're not made equal. While they all share the same height and width, their features are quite different. Nevertheless, here're the top 7 single dins in the market today, including their unique features, what stands out, and their shortcomings.
1. Pioneer Single DIN DEH-S1100UB
The brand name Pioneer features in almost all car stereo components. It leads in manufacturing different car stereo systems, making it one of the most dominant sound system manufacturers. As such, it's no wonder that the Pioneer DEH-S1100UB single din leads in our review. Here's why we ranked it in the top position:
Unique Features
Verdict:
The Pioneer Single DIN DEH-S1100UB is packed with all the greatest features you would want in a single din. It's a great choice for anyone who wants a head unit that is compatible with Android smartphones.
Alpine continues to manufacture car stereo units with support for control from smartphones and wireless connectivity. The Alpine CDE-HD149BT is specially designed for compatibility with portable devices. It features modern technologies that make it compatible with both iPhone and Android devices. Here's why the Alpine CDE-HD149BT ranks highly on our review:
Unique Features
Verdict:
If you're looking for a head unit with limitless connectivity options, then look no further than the Alpine CDE-HD149BT single din. Thus, consider it in your shopping list.
Kenwood is yet another top brand name that is never left behind when it comes to the top car stereo components. The Kenwood KDC-168U is featured in our list based on its numerous attractive features and benefits. There's a lot to boast about this single din stereo including:
Unique Features
Verdict:
Need a powerful head unit that can power your car speakers and subwoofer directly? Then consider the powerful Kenwood KDC-168U.
4. BOSS Audio Systems 616UAB
The Boss Audio Systems 616UAB single din is specially built for affordability. It packs so many great features, all at an affordable price tag. As such, we included it in our review for budget-conscious car owners who want a quality head unit at an affordable price. Here're its greatest features:
Unique Features
Verdict:
Want to replace your head unit but you're working under a tight budget? The Boss Audio Systems 616UAB will be your best replacement single din stereo for it scores highly on affordability.
JVC has been around for many decades. As such, it's a brand you can surely trust when it comes to both audio and video equipment. Its KD-TD70BT single din car stereo has made its way into our list based on its unique feature. Why don't we look at some of its key features and benefits?
Unique Features
Verdict:
The JVC KD-TD70BT stands out in equalizer controls. Thus, this model is extremely suitable for anyone who likes fine-tuning their music for more entertainment.
Almost everyone who has ever shopped for video and audio equipment has come across the brand name Sony. Sony has been around for very many years. Its MEX-N5300BT single din car stereo features unique technologies that its competitors can only dream about. Read on for its unique features.
Unique Features
Verdict:
The Sony MEX-N5300BT outdoes most of its competitor single din head units in its power. It's your perfect option for powering component speakers and a sub without an external car amp.
Pyle has designed the PLTS78DUB head unit as the ultimate multimedia car stereo. It's specially designed to support multimedia playback, such that you'll enjoy playing both video and audio. It's actually the only head unit with support for video playback in our review. Read on to learn more about its benefits and features.
Unique Features
Verdict:
If you love enjoying both video and audio in your car, then this is the head unit to consider based on the fact that it comes with a touchscreen display for displaying video and touchscreen control.
Factors and Features to Consider When Choosing the Best Single Din Head Unit
Single din head units are not made equal. As you can see in the above review, each head unit has its own unique features, while certain features are common across most of them. Nevertheless, there're certain features you'll need to consider when making your choice. Knowing the factors and features to consider will assist you in choosing the model ideal for your needs. Here're the main factors and features you should consider:
Support for multiple music file formats
Music files come in different formats. The best head unit for your car is the one that has the ability to playback multiple file formats. It should at least play the most common file formats such as MP3 and WAV. If the head unit supports video playback, it should support playback of the most common video formats such as MP4, AVI, and MPEG. This ensures that you'll play most music files without the struggle of converting them to one specific file format. For instance, if the head unit only supports a single file format, then you'll always have to look for music files that are in that specific format or struggle to convert them every time before playing them. Thus, confirm whether the head unit model you're about to choose can play multiple file formats.
CD player
There're several people out there who still like playing music from compact discs. If you really adore CD music, then you should consider choosing a head unit that has a CD player. Ensure the CD player can play the most common disc types such as CD, CD-R, and CD-RW. You can also consider a head unit that has a DVD player if you want to play video files from digital versatile discs. When making your choice, note that a CD player cannot play DVDs, but a DVD player automatically plays both CD and DVDs. However, a CD player is not a must-have feature for car owners who prefer modern options for music playback.
USB Port
Today, USB port functionality is extremely important in almost all audio and video equipment. A USB port allows a user to plug and play flash drives for music playback. Thus, it's important to ensure that the head unit you're choosing comes with a USB port. Most importantly, the USB port should be positioned at the front panel for ease of use. The USB port will allow you to plug in your flash disk and USB card reader. You can also plug in your smartphone for connectivity with supported apps and even charging your smartphone. USB flash drives are more portable and have more storage capacity than traditional compact discs. Thus, this is a must-have feature.
AM/FM Radio
Sometimes you may want to catch some breaking news or live sports via your favorite radio station while driving. Thus, consider investing in a head unit that has an inbuilt AM/FM tuner. It should have several radio station presets for easier tuning without having to scan the stations afresh every time you turn on the radio. You can also consider a head unit that has a HD radio receiver or satellite radio receiver if you prefer them over the traditional AM/FM tuner. Here, the choice should be based on your personal preferences.
LCD Display
If you desire to have a functional single din receiver, then it should at least have an LCD display. The display should be clear enough even during day time. It should be illuminated to allow for more visibility even on a sunny day. It will further help if the brightness is adjustable since different users may have different visual capabilities. Also, ensure the display is large enough for the text displayed to be more visible.
Detachable faceplate
The security of your head unit should matter a lot. If you need to keep burglars away from your car, then ensure the head unit has a detachable faceplate. Once a potential burglar notices that your head unit doesn't have a faceplate, they'll hardly bother breaking into your car to steal it. However, a head unit with its faceplate on attracts burglars who target car stereo receivers. Thus, choose a single din stereo with a detachable faceplate such that you can detach it when leaving your car in insecure, public spaces such as public car parks, malls, streets, and unfamiliar neighborhoods.
Remote control
The ease of control of your head unit will determine your driving experience when driving and controlling your car stereo simultaneously. A remote control is easier to control different functionalities, unlike struggling with unresponsive buttons while driving. A remote control can also be used by your passenger to assist you in controlling the car stereo as you concentrate on driving.
Inbuilt amplifier and power output rating
An amplifier works by boosting weak signals to make them powerful enough to drive powerful speakers. A single din receiver that comes with an inbuilt amplifier will make it possible to connect component car speakers and a subwoofer without having to invest in an external car amplifier. Also, ensure the power output rating of the head unit is high enough to drive your car speakers, especially if you don't have any plans of buying a standalone car amp soon.
Inbuilt equalizer and crossover
Want to play around with sound effects and audio frequency? Then consider choosing a single din stereo that comes with an inbuilt equalizer. The equalizer will allow you to make certain frequencies more prominent than others. For instance, you can make bass more prominent than treble or highs and the vice versa, or you can make them all feel balanced. Also, it'll help to consider a receiver that has an inbuilt crossover for more accurate sound reproduction.
Wireless connectivity
Today's digital age makes it almost mandatory to get connected wirelessly. On a similar note, it'll help to invest in a head unit that has support for wireless connectivity. It should at least have support for Bluetooth connectivity. This will make it possible to stream music from your smartphone wirelessly via Bluetooth.
Audio output options
Finally but not least, it'll help to consider the type of audio output options that the single din car stereo has. It should at least have multiple channels to connect your car speakers. The more the channels, the more the speakers you'll connect. It's also important to go for a head unit that has at least one preamp output. A preamp output is specially designed for direct connection to a car subwoofer or an external car amplifier.
Final Words
As you can see, choosing the best single din receiver demands doing thorough research. You can't pick any random head unit and expect guaranteed performance. Single din receivers are made differently. Thus, it'll help to take some time to do intensive research and compare different models before making your final choice. Luckily, this review and buying guide will make it easier for you when choosing an aftermarket single din receiver. Thus, keep this review and buying guide in mind to stand better chances of grabbing the best single din head unit you can find in the market today. On the other hand if you are looking for something else you may read our review of Double Din Head Units.