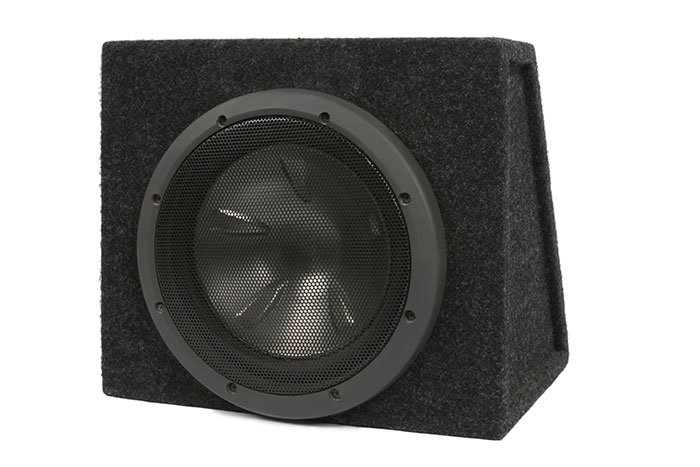 Best 10 Inch Subwoofer- A Review and Buying Guide
Subwoofers are specially made to deliver the kind of bass that regular speakers can't. Subwoofer drivers are designed to reproduce the lowest frequencies in a sound signal. There're dozens of subwoofer manufacturers today. They design subwoofers with drivers of various sizes, with 10 inch subwoofer drivers being some of the best. 10 inch drivers are ideal for reproducing punchy and heavy bass that is ideal for any bass enthusiast.
Considering the dozens of ten inch subs available today, it can be quite challenging to differentiate between the best and the poor models. Luckily, you shouldn't worry about all that for we have made everything easier for you by preparing a list of the best 10 inch subwoofers. We have reviewed each subwoofer in detail such that you'll easily point out the most ideal model for you. Moreover, we have included the factors to consider before making your choice.
Quick Comparison Table
How We Wrote this Review
Bass makes music sound deep and punchy. Music never feels complete without some bass. Subwoofers make it possible to enjoy the best bass experience. However, not many people know how to make the best choice when it comes to choosing subwoofers. Thus, we decided to write this review to make it easier for everyone seeking to buy a subwoofer. We started writing this review by gathering a list of 10 inch subs with the best features. We wrote this review using firsthand information from current users and the information we gathered when doing our research and comparison. Thus, you can rest assured that you'll get the best sub from the review below.
A Review of the Best 10 Inch Subwoofer
There're dozens of 10 inch subs available today. Here's is a detailed review of the best models, including the most captivating features for each model and its hits and misses.
1. Pioneer TS-SWX2502
Pioneer is one of the most renowned music equipment manufacturers. The Pioneer TS-SWX2502 10 inch sub tops our list of review based on its unique and captivating features. Here's why we consider it as the leading ten inch sub today:
Its Captivating Features
Verdict:
The Pioneer TS-SWX2502 subwoofer is ideal for anyone who has limited space in their car. Its compactness is the most captivating feature.
2. Rockford Fosgate P300-10
Rockford Fosgate continues to revolutionize the car audio industry by developing some of the best car audio equipment. The Rockford Fosgate P300-10 is one of a kind car subwoofer. It's an all-inclusive powered subwoofer that boasts of the following features:
Its Captivating Features
Verdict:
The Rockford Fosgate P300-10 comes with an inbuilt amplifier, making it an ideal choice for any car audio system that doesn't have a standalone car amp. You can power it directly from the receiver.
3. Rockville W10K9D4
The Rockville W10K9D4 ten inch subwoofer comes packed with numerous features to boast about. Read on to know why it made it to the third position in our list of review.
Its Captivating Features
Verdict:
If you're looking for a subwoofer with hard-hitting and thumping bass, the Rockville W10K9D4 will do just that.
4. JL Audio 10W0V3-4
JL Audio always strives to manufacture high-quality car audio equipment. The JL Audio 10W0V3-4 subwoofer delivers high-quality performance like other JL Audio products. Here're some of its most attractive features that made us include it in our review:
Its Captivating Features
Verdict:
If you're a bass enthusiast who is looking for a subwoofer that will deliver clean bass, then consider the JL Audio 10W0V3-4 subwoofer.
5. MTX Magnum MB210SP
MTX Magnum MB210SP is designed as an easy way of adding rich bass in any car audio system. This subwoofer comes as a package comprising of a subwoofer driver and amplifier, all enclosed within one enclosure. Let's look at the reasons that made us include this 10 inch sub in your review.
Its Captivating Features
Verdict:
Anyone who likes listening to bass that doesn't rattle but is descent enough would find the MTX Magnum MB210SP as the best choice.
6. Planet Audio AC10D
Car music lovers who love bass but seeking for an affordable solution have not been left behind. Planet Audio has designed the AC10D for affordability. Besides being one of the most affordable 10 inch subwoofers, it comes packed with several desirable features. Let's look at these features.
Its Captivating Features
Verdict:
Want to add bass to your car sound system but working on a tight budget? The Planet Audio AC10D will be your best choice due to its affordability.
7. Infinity Kappa 1000W
Looking for enhanced bass experience in your car audio? If so, Infinity Kappa has engineered one of the best ten inch subwoofers available today. The Infinity Kappa 1000W 10" subwoofer is designed using innovative technologies that put it ahead of its competitors. So what are some of its best features? Let's discuss that.
Its Captivating Features
Verdict:
Need a subwoofer without complicated wiring? The Infinity Kappa 1000W is built for versatility, with its selectable impedance making it convenient for wiring such that it's hard to wire it incorrectly.
8. Kicker 43C104
The Kicker 43C104 subwoofer is specially designed to add new dimension to any car audio system. It adds valuable bass quality in the car. It handles 300 watts peak power and has an RMS power rating of 150 watts. With that said, let's look at the features that made us feature it in our list.
Its Captivating Features
Verdict:
Investing in the Kicker 43C104 10" sub will give you the best value for your money. It's affordable while still delivering high-quality bass.
9. Skar Audio VD-10 D4
Skar Audio has not been left behind in our review. Its VD-10 D4 subwoofer is specially designed for installation in spaces with limited depth while still delivering decent bass. Let's review some of its features.
Its Captivating Features
Verdict:
The Skar Audio VD-10 D4 is a great choice for use where depth is limited without sacrificing power and sound.
Buying Guide- The Features to Consider Before Buying the Best 10 Inch Subwoofer
Upon going through the above review, it's obvious that there're numerous 10 inch car subwoofers to choose from. Each choice comes with various unique benefits and an equal share of downsides. So how would you make the best choice? It's quite simple. All you need is to select the subwoofer that is packed with the most desirable features. Here're some of the features to consider when choosing a ten inch car subwoofer:
Mounting Depth
The mounting depth of a subwoofer refers to how deep a subwoofer should be installed. It determines the minimum space it can be installed in terms of depth without affecting its performance. This is a major factor to consider when buying a subwoofer, especially when you have limited depth in your car door or below the seat. If you need to install a subwoofer in your car door, then its mounting depth should be small enough to fit the door space you have in terms of depth. If you want to install the subwoofer in an enclosure and put it in the trunk, then the depth won't be a big problem.
Frequency Range
Sound signals comprise of different frequencies. A subwoofer is usually built to reproduce low frequencies. Low frequencies comprise of bass in a sound signal. Different subwoofers have a different frequency range. Some hit the lowest bass while others only hit mid bass. If you need a sub that can hit the lowest bass, then consider the one that reaches the lowest frequencies in its ratings. If you prefer mid bass, then ensure the frequency range of the sub is wide enough to hit mid bass.
Cooling Mechanism
Car subwoofers usually demand a lot of power from the amplifier. Hitting low frequencies is power consuming. Consequently, the subwoofer coil is prone to heating due to the heavy work it does to reproduce lows. If used for a prolonged period at high volume, the coil can easily heat up and even burn out if the subwoofer doesn't have a proper cooling mechanism. Thus, consider a subwoofer that has a coil that tolerates high temperate. Its construction should allow for efficient air circulation. Moreover, it should have a proper cooling mechanism for optimum performance and durability.
Supported Subwoofer Enclosure
A subwoofer usually sounds better when it's put in an enclosure. A subwoofer enclosure or box can be either ported or sealed. Some subwoofers are designed to only work with ported (vented) enclosures while others work best with sealed enclosures. Other subwoofers can work with any enclosure between the two options. Tight bass is best achieved with a sealed enclosure whereas louder bass is achieved with a ported enclosure. Thus, make your choice depending on the kind of bass you want between tightness and loudness. However, if you're comfortable with any kind of bass, then you can choose a subwoofer that supports either type of enclosure for freedom of choice when building or buying the enclosure.
Impedance and Sensitivity
It's important to consider the impedance and sensitivity ratings of a subwoofer. Impedance is usually measured in ohms. A lower impedance rating means that the subwoofer can allow more electric signals in form of sound signals to flow through it. This means that a subwoofer with a low impedance rating can draw more power from an amp such that you can turn the volume up without distorting easily. However, a sub with a low impedance rating require an amp with a high power rating. Thus, if your car amp has a low power rating, then consider a sub with a higher impedance rating. On the other hand, Sensitivity is measured in decibels (dB). Sensitivity is important for it describes how loud a subwoofer will play.
Power Rating
Another important factor to consider when choosing a subwoofer for your car is the power rating. The most important power rating to consider is the RMS power. If you invest in a subwoofer with a high power rating (RMS power), then consider an amplifier that is capable of driving the subwoofer effortlessly. Avoid driving a subwoofer with excessive power to avoid burning it out. Under-powering a subwoofer can also lead to distortion and damage.
FAQ on the Best 10 Inch Subwoofer
Best 10 inch subwoofer box?
Subwoofer boxes are either ported or sealed. The best box for a 10 inch subwoofer will depend on the kind of bass you want. If you need tight bass, then the best sub box will be a sealed box. If you need louder bass, then the best sub box will be a ported/vented box.
What are the hardest hitting 10 inch subs? What is the hardest hitting 10 inch subwoofer?
If you want a 10" sub that hits the hardest, then consider the one that has a high RMS power rating. Also, it should have a low impedance rating (in ohms) so as to drive it with a lot of power without distortion.
What are the dimensions for a 10 inch subwoofer box?
A subwoofer is usually designed to work best in a certain volume of enclosure. The larger the subwoofer, the more volume it needs around it in a sub box. Thus, for the subwoofer to sound best, the dimensions of the subwoofer box should match with the subwoofer size. For a 10 inch subwoofer, the best dimensions are at least 11 inches wide, 11 inches tall, and 11 inches deep.
How much airspace does a 10 inch subwoofer need?
A subwoofer requires enough airspace in the enclosure to allow it to play efficiently and sound right. A 10 inch subwoofer should have an airspace of 1.0 to 1.5 cubic feet.
Final Words
A car subwoofer is one of the most important additions you can add to your car. There're many subwoofer sizes available today. Ten inch car subwoofers are one of the best sizes. They're large enough for any bass needs. With this review in mind, you'll be able to choose the best 10 inch subwoofer for your car with ease. In conclusion, choose the car subwoofer that fulfills all your bass needs.