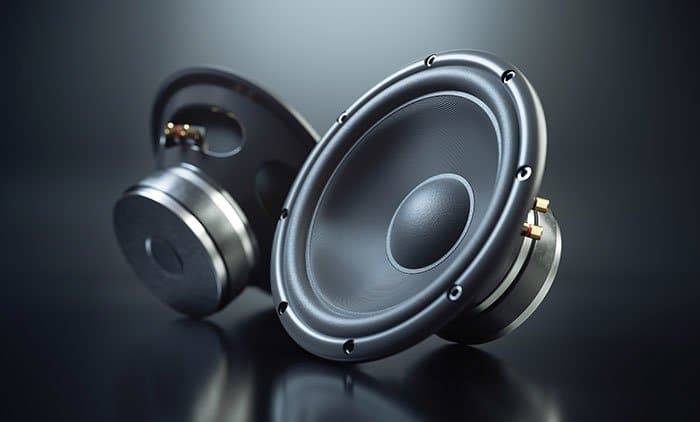 The Best 15 Inch Subwoofers Today- A Review and Buying Guide
There's nothing that adds punchy and kicking bass like a subwoofer. Subwoofers are designed differently from regular speakers. Subwoofers are large in size and specially designed to reproduce low frequencies in the range of 20 Hz to 200 Hz. They come in different sizes, with 15 inch subwoofers being super large and ideal enough for music enthusiasts who like earthshaking bass. If you're looking for subwoofers that can help you win a music competition with your car, then be assured that 15 inch subs have what it takes to win a serious music competition.
The challenge comes in choosing the best subwoofer. Subwoofer manufacturers are quite many today such that you'd be lost for choice. However, if you're not careful enough, you might end up choosing a subwoofer that won't live up to your expectations or fail to deliver the kind of performance you want. Thus, it's necessary to make an informed choice when buying a sub. To make it easier for you, here's a review of the best 15 inch subwoofers today, including the features to consider when buying.
Quick Comparison Table
How We Wrote this Review
Upgrading a sound system demands investing in the best sound equipment, including a subwoofer. However, not everyone knows how to choose the best subwoofer. Some people simply go for size while others consider the price. Some people assume that the most expensive subwoofer may be the best, but that's not always the case. Also, a subwoofer that looks most attractive might not even sound right. Thus, there's much more to consider than price, size, and aesthetics. When it comes to size, 15 inch subwoofers are ideal enough for anyone looking for an extra-large subwoofer. But what's the best 15 inch sub? This is where our review comes in handy.
We wrote this review with the aim of assisting potential buyers to make better choices. Thus, we decided to review the best 15 inch subs to make the work easier for you. We tested different 15 inch subwoofer models for their performance. We also gathered feedback from current users. We compared and analyzed our findings and shortlisted seven 15 inch subs that met the criteria of being the best models today. Read on for a detailed review about each subwoofer in our shortlist.
The Top Seven 15 Inch Subwoofers Available Today
There're dozens of fifteen inch subs available today, but only seven made it to our shortlist. Why is that so? Learn more in this detailed review of the top seven 15 inch subs, including the top features of each subwoofer model we shortlisted, what we liked most and disliked in each subwoofer, and the features to consider when buying.
The pair of (2) New Rockville RVP15W8 15" subwoofer boasts of 500 watts RMS each and a peak power of 1000 watts each. Thus, this subwoofer pair has what it takes to be the best replacement subwoofer for your bass needs. Let's see why this subwoofer tops our list.
The Top Features:
Verdict:
If you're looking for a subwoofer that can deliver tight bass, then be sure to consider the (2) New Rockville RVP15W8 subwoofer. Although the sub is not booming, you'll enjoy clean and tight bass.
Pyle PLPW15D is specially built for power. The subwoofer boasts of taking a lot of power from an external amplifier for booming bass. Let's look at its top features that made us consider it in our review.
The Top Features:
Verdict:
Looking for an affordable 15 inch subwoofer? The Pyle PLPW15D is ideal for anyone working with a tight budget or anyone looking for a decent entry-level subwoofer.
The Rockford Fosgate P3D2 subwoofer is one of the best P3 series subwoofers manufactured by Rockford Fosgate. It's made with high-end sound technologies. Let's look at some of these technologies and features.
The Top Features:
Verdict:
The Rockford Fosgate P3D2 is indeed one of the best 15 inch subwoofers you can find today. Although its price range is on the higher side, it's worth it due to the sound technologies integrated in its design.
4. Kicker Stillwater Designs 11S15L72
The Kicker Stillwater Designs 11S15L72 is designed using Kicker's innovative sound technology and concepts. Its design and features make it a one of a kind 15 inch subwoofer. Here're some of its top features.
The Top Features:
Verdict:
The Kicker Stillwater Designs 11S15L72 wins when it comes to innovative sound technologies and attractiveness. It's ideal for anyone looking for a uniquely designed subwoofer.
Skar Audio has designed the EVL-15 D2 to redefine how low frequency sound is reproduced. The kind of sound engineering incorporated in the design of this speaker makes it worth our consideration in this review. Here's why we considered it in our list.
The Top Features:
Verdict:
Looking for a subwoofer that can deliver smooth and accurate bass? The Skar Audio EVL-15 D2 will be your best bet for smooth and accurate bass.
The QPower QPF15 subwoofer features a dual voice coil for enhanced performance among other great features. We considered this subwoofer in our review due to these top features:
The Top Features:
Verdict:
Overall, the QPower QPF15 hits bass really hard and deep, with good quality build and can fit into small sub boxes. Thus, it's a subwoofer worth your consideration.
Planet Audio has not been left behind in our review. Its AC15D subwoofer is designed to satisfy the needs of most audiophiles. Moreover, it's very affordable. Here're some of its top features.
The Top Features:
Verdict:
The Planet Audio AC15D is a great entry-level subwoofer. It's a great choice for anyone looking for an affordable entry-level sub with clean bass.
Features To Lookout for When Choosing the Best 15 Inch Subwoofer
Not all 15 inch subs are made equal. There're certain features that make some subs outshine others. What are these features? Learn more by reading on for the features to lookout for when choosing the best 15 inch subwoofer.
Frequency Range
The frequency range of a subwoofer determines the lowest frequencies it can reproduce. If you want the lowest bass, then ensure the subwoofer can play the lowest audible frequencies. Basically, a narrower frequency range will restrict the bass to that specific frequency range whereas a wider frequency range means the subwoofer can play a wider variation of bass. Here, your choice should depend on your preferences.
Impedance
Most subwoofers come with an impedance rating of 4 ohms. You can still find subs rated at 2 ohms and 8 ohms. The impedance rating of a subwoofer affects how current flows through the coil. Here, the goal is to go for a subwoofer whose impedance rating matches with that of the subwoofer.
Number of Voice Coils
The most basic 15 inch subs come with a single voice coil. Today, you can find subwoofers with dual voice coils, meaning that the subwoofer comes with two voice coils built into one cylinder. Subs with dual voice coils come with the advantage of offering more flexibility in wiring. However, subs with dual voice coils are typically more expensive than those with a single voice coil.
Sensitivity Rating
Another crucial feature to consider is the sensitivity rating of the subwoofer. Sensitivity determines the power that a subwoofer requires to reproduce a certain amount of bass. Basically, a higher sensitivity rating means less power is required to produce louder and deeper bass.
Power Rating
When shopping for the subwoofer, you'll come across peak power and RMS power ratings. Here, the most important power rating to consider is the RMS rating. The RMS rating of the subwoofer is a measure of the continuous power handling capability. Ensure the RMS rating of the sub you're choosing will complement the power rating of the amplifier. Basically, the subwoofer you choose should have a power rating that can be comfortably fed by your amplifier. If you buy a subwoofer that has a higher power rating than your amp, then you might be forced to buy a more powerful amp.
FAQ On the Best 15 Inch Subwoofers
What is better between a 2-ohm and 4-ohm 15 inch subwoofer?
A 2-ohm subwoofer has a lower resistance than a 4-ohm subwoofer. Thus, a 2-ohm subwoofer will get more power from an amplifier than a 4-ohm subwoofer, thereby the amp works half as hard on a 2-ohm subwoofer as compared to a 4-ohm subwoofer. Thus, a 2-ohm 15 inch subwoofer may deliver cleaner and more powerful bass than a 4-ohm 15 inch subwoofer.
How can you connect multiple 15 inch subwoofers?
You can wire multiple 15 inch subwoofers either in parallel or series connection. If you have two 15 inch subwoofers each with an impedance rating of 4-ohms, you can connect them in parallel to get a total impedance of 2 ohms. Else, you can connect them in series to get an overall impedance of 4 ohms. Thus, when connecting multiple 15 inch subs in parallel, the overall impedance is half the impedance of one of the subwoofers and when you connect them in series, the overall impedance will be the sum of the impedances of all the subwoofers. Here, the choice of connection you'll make will depend on the impedance rating of your amplifier on the kind of maximum impedance load it can push.
Can 15 inch subwoofers win a car music competition?
Yes you can. 15 inch subwoofers are very large in size. As long as you choose a powerful 15" sub, you can easily win a car music competition.
How can I prevent my 15 inch subwoofer from distorting?
In case you hear any distortion from your 15 inch subwoofer, it's likely that you're pushing it beyond its limits. Try to reduce the volume level on your receiver until the distortion stops. You can also reduce the gain or bass boost on your amplifier until the distortion stops.
What's better between a round and a square 15 inch sub?
The shape of a 15 inch sub doesn't determine its performance. Thus, the better option is the one that has better features. The shape is all about your personal preference in terms of aesthetics. Nevertheless, round-shaped 15 inch subs are more common than square-shaped subs.
Are 15 inch subs any good?
Yes. 15 inch subs are a great choice. They're actually very large in size and are capable of delivering loud, booming, and earthshaking bass.
How do I choose an amp for my 15 inch sub?
When choosing an amplifier for your subwoofer, the most important thing to check is the power rating. Ensure the amplifier is powerful enough to drive your subwoofer. Here, ensure the RMS power ratings are a good match such that the subwoofer is neither underpowered nor overpowered by the amplifier.
How do I get more bass out of my 15 inch subwoofer?
It's simple. First, get a good subwoofer box for your 15 inch sub. Next, ensure you have a good amplifier to feed the sub with enough power. Also, tune your receiver and amplifier properly.
Final Thoughts
If you're upgrading your sound system and want to add more bass, then a 15 inch subwoofer will be your best bet. Luckily, we've reviewed the best 15 inch subwoofers available today. You'll surely find a subwoofer from our review that can fit your budget and needs. Remember to consider all the important features when making your choice. After all, you'll want the best value for your money.