Car stereo has become an essential part of every car. If you spend a lot of time in your car, investing in a good car stereo is one of the best ways to make your rides as enjoyable as possible. Driving can get boring, especially if you commute daily, but good music or listening to the news can lighten your mood.
But what happens when you don't want to spend a lot on a complex audio system? Can you use a Bluetooth speaker instead of a car stereo?
Let's explain further!
Using Bluetooth speakers in a car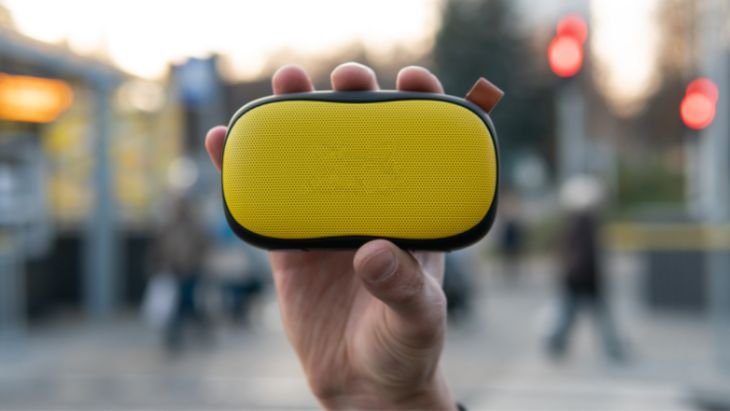 If you have a Bluetooth speaker lying around or acquired one recently, you can easily turn it into a decent entertainment system for your car. The results may not match the kind of sound you get out of a high-end car stereo, but you can still make the best out of your speaker without spending much.
The good thing is that there are dozens of tiny but powerful Bluetooth speakers on the market. As such, finding one that will suit your car should not take you a lot of time.
However, the main drawback of using Bluetooth speakers over a car stereo is their small size. Their small size translates to less power plus finding a Bluetooth speaker loud enough for a car can be a daunting task.
Some car owners, especially first-time car owners, consider a portable Bluetooth speaker as a decent alternative to the factory stereo system that came with the car. However, if you are an audiophile, you shouldn't expect much in terms of sound quality and bass output.
But, you can still find some Bluetooth speakers that deliver decent audio, like Bose range of portable Bluetooth speakers.
Benefits of Bluetooth speakers
The advantages that come with Bluetooth speakers are many and varied. They include;
Wireless control
The biggest advantage of using a Bluetooth speaker is the ability to connect to your audio sources wirelessly. This means you can stream music from your phone, tablet, and any other device without the need to worry about wiring. Basically, no installation is needed. All you need is to place your speaker in any location and enjoy full-range audio.
Fairly portable
Ideally, most Bluetooth speakers are portable, making it easy for you to take them with you to your car or any other place where you may want to enjoy some music. A Bluetooth speaker allows you to access your music any time and in any place, making it one of the most versatile speakers of our time.
Weatherproof design
The fact that you can carry them to any environment should also let you know that they are pretty sturdy and can be used in places where other ordinary speakers could easily get damaged. Most are made to be waterproof, rustproof, dustproof, and even shockproof.
Hands-free calls
Among other things, Bluetooth speakers provide a safer way to make and receive calls while driving. You can use the speakerphone to receive or decline calls, so you don't need to take your hands off the sterling wheel.
Once your phone rings, all you need is to press the mic button on the speaker, and you're instantly connected. Often, the speakerphone is equipped with a noise cancellation feature that minimizes car noise while making calls.
In addition, most Bluetooth speakers also allow you to access various phones' smart assistants using voice prompts.
Long battery life
Bluetooth speakers are powered by a rechargeable battery that lasts up to 12 hours or more, but this will depend on usage. The good thing is you can recharge your speaker inside your car using a USB cable to let you play music for hours on end.
Conclusion
A car stereo is a crucial accessory for every car owner, and it has become almost impossible to live without one. However, complex car stereo systems are hugely expensive, and you'll also need a hefty price to install. But this should not deter you from enjoying your ride.
Using a Bluetooth speaker in the car gives you a high level of convenience that makes your trips as enjoyable as they can be. However, if you need something that will deliver more than just music (i.e., parking aids, GPS navigation, and more), we recommend you invest in a good head unit and decent speakers. Thankfully, there are hundreds of portable car stereos out there that will let you enjoy your ride like never before.
Did you find this information helpful? Please let's know what you think in the comments section.
Michael Evanchuk is a San Francisco-based sound engineer with 20 years' experience installing, troubleshooting, and repairing commercial, automotive, and household sound equipment. Evanchuk owns an auto stereo center, where he offers highly competitive car audio installation and repair services. He has written dozens of articles on different sound engineering topics, all of which have been published in leading journals, blogs, and websites.