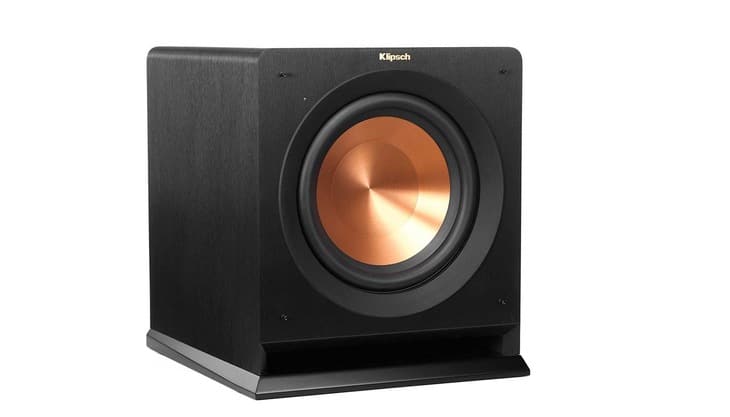 Best Wireless Subwoofer 2021- Reviews & Buyer's Guide
Improving the amount and quality of bass in a sound system doesn't necessarily have to mean adding big cabinets and long, space-cluttering cables. Wireless subwoofers are a great option for small spaces. These subs add lively lows to the overall sound while keeping your space free of snaking cables that can be a threat to the safety of your kids, pets and guests. In addition, wireless subs offer more placement flexibility. You can position them anywhere within the length of their power cable. This gives you the freedom to try out different positions until you find the best placement for bass performance.
When choosing the best wireless subwoofer, it's important to remember that you don't just want to add boom to the sound. You wish to hear a musical equilibrium after adding the new sub. In other words, the subwoofer should complement your existing speakers, not intimidate them. This review is all about finding such a subwoofer.
Here are our top 5 recommendations for a reliable wireless subwoofer
1. Klipsch R-12SWi 12" Subwoofer - Best Overall
The R-12SWi comes in strong with 400 watts peak power handling. It's one of the best wireless subwoofers for big rooms due to its ability to fill larger spaces with a balanced low end enhancement. In addition to designing this sub with incredible bass performance features, Klipsch has made its exterior elegant for esthetic benefits.
Key Features of Klipsch R-12SWi
Verdict:
If you want to add powerful bass to your audio system, Klipsch R-12SWi does exactly that without introducing the hassles of cable management. This speaker only needs a power output and it's ready to rock.
Let Klipsch R-12SWi push your system's overall audio quality a notch higher by integrating precise, impactful bass.
2. Samsung Sound+ SWA-W700 - Best Budget Wireless Subwoofer
Samsung's SWA-W700 makes attaining deep bass simpler. It's designed to pair automatically with a variety of Sound+ soundbars including the HW-MS550/ZA, HW-MS650/ZA, HW-NW700/ZA, HW-MS750/ZA, and HW-MS6500/ZA. In addition, you'll definitely love the subwoofer's timeless unibody design that renders a great look from whichever angle. Let's sink in the details of this highly sought after wireless sub.
Highlights of Samsung Sound+ SWA-W700
Verdict:
The SWA-W700 makes your music listening and movie watching experiences more immersive and visceral. It is a solid and sophisticated subwoofer that has rightfully earned hi-fi status.
Trust Samsung SWA-W700 to add enlivening bass to your Sound+ system.
Time and again, the labs of Bose grace the audio world with award-winning sound equipment. Such is the Bass Module 700, a compact wireless subwoofer designed to deliver bass that you not only hear but also feel. The eye-catching finishing of this sub will make you want to have it in your room immediately. More importantly, its exquisite handling of lows and compatibility with surround speakers is what many users consider the real value of owning it.
Key highlights
Verdict:
If you've been looking for the best sub to pair with Bose Soundbar 700, look no further. The Bass Module 700 is made to satisfy the needs of the most demanding sound enthusiast.
Match your soundbar with this subwoofer to get the best out of your surround sound.
One of the things you'll love most about REL Acoustics subwoofers is the way they enhance the low end without watering down other frequencies. The T/7i generously outputs natural bass to make your home theater sound less superficial and more listener-friendly. Let's check out the features of this REL Acoustics masterpiece:
Key highlights of the T/7i
Verdict:
The higher price of this REL subwoofer shouldn't make you miss out on all the great benefits of having it. It's among the best lightweight subs for enriching surround sound with natural, powerful bass.
Want a truly high-class bass experience? Try REL Acoustics T/7i.
5. Polk Audio DSWPRO 550Wi
Polk Audio made this wireless subwoofer uniquely to deliver pounding bass from every corner of the room. The company's superior workmanship, as always, did not disappoint. We're impressed by Polk's use of cutting-edge technology and unique driver materials to make the DSWPRO 550Wi the state-of-the-art subwoofer it is. See more on its features below:
Features of Polk Audio DSWPRO 550Wi
Verdict:
Polk Audio DSWPRO 550Wi can bring out the best out of your entertainment system, regardless of the type of sound system you have. It offers you some of the best bass reproduction features you'll ever come across.
You'll not regret upgrading your system with this well-built and highly reliable wireless subwoofer.
Factors to consider when choosing the best wireless subwoofer
There are several common factors to consider when choosing any subwoofer. These include power, frequency response, sound quality, and ease of installation. Additional considerations to make when choosing a wireless sub include connectivity and compatibility with the existing system.
We discuss these critical factors in detail below:
i. Driver size: The diameter of the woofer influences how loud the subwoofer can get. Wireless subs with 8-inch, 10-inch, and 12-inch drivers give considerably loud sound. Consider the size of your room and the amount of bass you want to add, then choose the subwoofer with the appropriately-sized driver.
ii.Cabinet size: For many users, how a subwoofer fits in the room is of great concern. If you want your wireless sub to have minimal visual impact, go for a compact unit that can discreetly integrate into the décor. Sealed cabinets are the ideal choice as they are considerably smaller than ported enclosures.
On the other hand, if you don't have any space limitations and want to get the biggest bass possible, you can opt for ported subs.
iii.Power handling: The higher the RMS power handling of a subwoofer, the more powerful the sound it delivers. Any wireless subwoofer with an RMS rating of 100 watts will give you good bass volume.
iv.Frequency response: The main aim of adding a sub is to achieve a better low-frequency response. This means finding a sub that pushes the bass deep. The sub's frequency response helps to know how deep the bass will get. If the range goes down to about 30Hz, you can expect the sub to hit really deep.
v.Compatibility with other speakers: For a great overall sound experience, choose a wireless sub that blends seamlessly with the existing speakers. The sub shouldn't overwhelm the rest of the system such that only bass is heard. Rather, it should energize the room with impactful lows that make the soundstage more balanced.
vi.Connectivity: The strength of the wireless connection between the sub and the audio source is critical to your listening experience. You want a wireless sub that plays without sound drops. Subwoofers that use 2.4Ghz transmitters are among the best with regard to connectivity. You can get first hand insights on this issue from other users' reviews.
Our pick for best wireless subwoofer is Klipsch R-12SWi because…
The R-12SWi is a powerful beast. It kicks out punchy bass with the help of a well-build woofer and an all-digital amplifier. Not many wireless subs can handle up to 400 watts of output power. And it does not just deliver big bass but accurate signals that project audio just as the artist intended.
This sub blends well into systems with other Klipsch speakers. It complements the speakers to allow you to enjoy true surround sound.
Watching movies and listening to music with this subwoofer connected brings a whole new level of dimension to your experience. You get to feel the rumble of every action scene. Also, you feel sweet bass hits in your favorite songs kicking from the heart.
Not to forget, the R-12SWi has one of the most classic looks among all wireless subs. The premium touch of veneer in its finishing makes it a great addition to any classy décor.
Any surround sound fan would be happy to have this incredibly priced wireless subwoofer in their room.