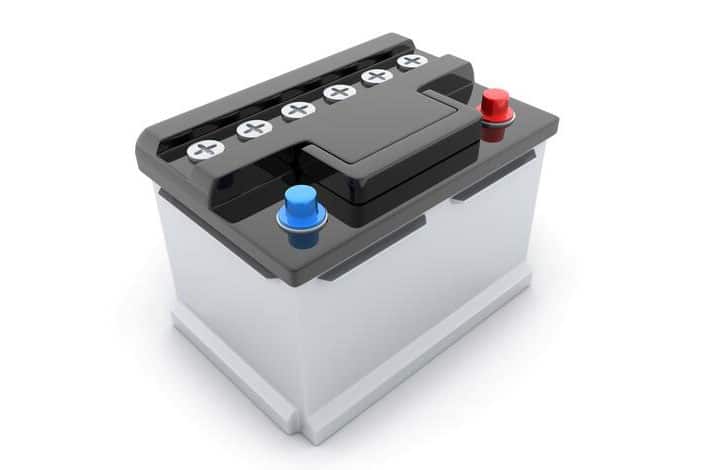 Best Car Audio Battery 2022 Review and Buying Guide
A car battery forms the soul of a car. It powers many functions including windows, door lock systems, audio system, and car lights. Waking up to a dead battery can be a nightmare to any driver regardless of the type of vehicle.
Car audio batteries enable the sound system to deliver its best potential. Music from the system becomes louder, deeper, and clearer. When the battery is added as an auxiliary battery, it helps to prevent drain on the starter battery. Thus, you reduce the chances of experiencing a dead starter battery. It also helps to avoid other electrical issues, including dimming headlights and slow windows.
While it's a fact that no battery lasts forever, a car audio battery of excellent quality, and one that is well-maintained, will give you satisfactory service. This guide focuses on finding the best car audio battery on the market.
Comparison Table
CCA: Cold Cranking Amperage
Starting from our #1 car audio battery, we now review all the six products systematically.
We kick off our review with a car audio battery from one of the most trusted brands in the car battery industry. The ACDB24R is a 12V battery with 70 minutes reserve capacity and 390amps cranking amperage. It weighs 28.8 pounds. The battery has unique features that showcase ACDelco's relentless effort to maintain leadership in the industry.
Features of ACDelco ACDB24R
Verdict:
Our verdict: ACDelco has a century-long experience in manufacturing automotive equipment. As the true General Motors Original Equipment parts brand, the manufacturer is relied upon by millions of GM customers for provision of high quality products.

Order the ACDB24R car audio battery sure of getting great value from its brilliant features.
2.Optima Batteries 8171-767 (DS46B24R)
Popularly known as the Optima YellowTop, the DS46B24R is ideal for starting and deep cycle power as well as car audio power. It is a truly dual-purpose automotive battery with excellent cycling capability. If you own an accessory-loaded vehicle, don't look further than this Optima battery. It works like a horse to power all your electronics. We loved its consistent power output and fast recharge time.
Highlights of Optima DS46B24R
Verdict:
Our say: This car battery is ideal for heavy-duty applications – from diesel powered vehicles and dedicated drag racers to racing cars without a charging system. Its terminals work with the majority of American and European car brands.

Does your vehicle have many factory electronics? Let Optima DS46B24R power these functions and give you the best experience.
This Best Seller is a great alternative to conventional deep cycle batteries. You can rely on it for provision of stable voltage over long periods. Besides, the battery can really take a beating thanks to its extreme temperature tolerance, protection against mechanical vibration and resistance to high-impact shock.
Features of Odyssey PC680
Verdict:
Verdict: Looking for a powerful and long-lasting car audio battery that can withstand constant pounding typical of driving sport vehicles? Odyssey PC680 is a great option. It offers incredible value for the price.

Choose Odyssey PC680 for steady high-voltage output that lasts many hours.
Are you planning to add a second battery in your car? Check out this 100Ah, 12V rechargeable lithium iron phosphate deep cycle battery from Battle Born Batteries. The LiFePO4 is designed to fit many applications, including RV/camper, overland/van, off grid, and marine applications.
Unique features of Battle Born LiFePO4
Verdict:
Our say: The LiFePO4 has proven to be a reliable, zero-maintenance car battery. It charges very fast, and this assures you of high voltage output at your convenience. It's also satisfying to know that you are using a battery that's friendly to the environment.
Power your car audio system with this Battle Born green battery for better quality sound.
With a 3300-amp output, this battery is a powerful auxiliary battery. It's ideal for supplementing the starter battery, but it can also start the engine. If you have or are planning to install a high-performance car audio system (with up to 3500w power handling), XS Power D3400 is the right car audio battery to complete your upgrade.
Features of XS Power D3400
Verdict:
Verdict: XS Power D3400 is for individuals undertaking major upgrades to their car electrical and audio systems. The battery produces astounding power and it's made to fit the most rigorous applications.

Don't hesitate to purchase XS Power D3400 if high-power performance is what you are after.
Closing our list of best car audio battery today is this exceptionally lightweight lithium battery for car and motorbike applications. The HJTZ5S-FP-IL brings to the table quality construction and consistency in power performance. What's more? See the highlights below:
Highlights of FirePower HJTZ5S-FP-IL
Verdict:
Verdict: Do you need a car audio battery just to keep your car stereo going? Or do you have a bike that doesn't draw much power? This budget friendly battery is a good option.

Pick this featherweight and inexpensive battery for low-demand car or motorbike applications.
Key considerations to make when choosing the best car audio battery
Investing in the right brand and type of car audio battery is critical to achieving the audio quality goals one has set to achieve. Whether you are replacing your factory battery or adding an auxiliary battery, there are a few factors you need to consider to ensure that you make an excellent choice.
Reserve capacity (RC)
This is the length of time (in minutes) that the battery can provide 25 amperes at 10.5 volts.
Why is reserve capacity important?
When a vehicle starts, the battery pushes out 25 amps at 10.5 volts until the alternator starts to run. As the alternator assumes responsibility to power the engine, the battery steadily provides the same amount of energy to other electrical accessories such as lights and wipers. If the alternator is not in good condition, the car runs solely of battery power. A battery with good reserve capacity enables the car to continue running. You don't get stuck just because the alternator isn't working. Besides, the battery can drive the audio system for longer when the engine is off.
Starting power
A battery's cranking power is indicated by two ratings - Cranking Amps (CA) and Cold Cranking Amps (CCA). CA refers to the energy needed to start a vehicle at 32 degrees Fahrenheit. CCA refers to the battery's ability to start a car at zero degrees Fahrenheit. Cranking Amps are relevant for hot climates while Cold Cranking Amps are important when choosing the right car audio battery for cold climates.
Redtop versus Yellowtop car audio battery
Redtop batteries produce a high burst of starter energy, last a longer time, and recharge quickly. They are mainly used as starter batteries. While the batteries can work with factory audio systems, their design doesn't support multiple electronic devices.
On the other hand, Yellowtop batteries are designed to work with car speakers, amps, and non-audio systems and devices including cameras and GPS. In addition, most of these batteries are vibration-resistant and last longer than redtops. Thus, Yellowtop batteries can be installed in many suitable locations within the car.
Sealed versus non-sealed batteries
Non-sealed batteries have caps that allow for addition of water to cool the battery. They are the better option for places that experience high temperatures.
Sealed batteries require less maintenance. It's challenging to add water into sealed batteries so they are not ideal for use in warm climates.
Battery lifespan and warranty
A battery's lifespan depends on its use. Generally, good car audio batteries last between 3 and 5 years. The sooner it dies, the sooner you have to replace it. You want to choose a battery that lasts long. Checking the age of the battery is a crucial step. It's recommendable to buy batteries that are not older than 6 months from the manufacture date.
Also crucial to consider is the manufacturer's warranty. On average, replacement warranty for car audio batteries is 3 years.
Battery size
Can the battery fit in the desired mounting space? Some batteries only fit perfectly in specific vehicle models. Others are universal and fit in most modern vehicles. It is inherent to choose the best fitting car battery size to avoid issues of incompatibility and the need to make adjustments to the installation space.
Why ACDelco ACDB24R is our top pick for best car audio battery
After making comparisons among all the six top performing car audio batteries, we were convinced that ACDelco ACDB24R is the best performer.
This car audio battery is built precisely with high cycling capabilities to match the power needs of all Toyota Prius models. The terminals are designed for efficient voltage conductivity and user safety. The ACDB24R is one of the safest automotive batteries on the market.
In addition, this vastly capable battery is completely leak-proof. Coupling this aspect with its durable build, ACDelco has achieved outstanding battery longevity (up to three times the life of a traditional lead acid battery). This also means you can place the battery in any location without any worries of physical damage.
We think that the value this battery provides is worth its current price. Anyone with a Prius model will reap great benefits from installing ACDelco ACDB24R Advantage AGM Automotive BCI Group 51 battery in their car.