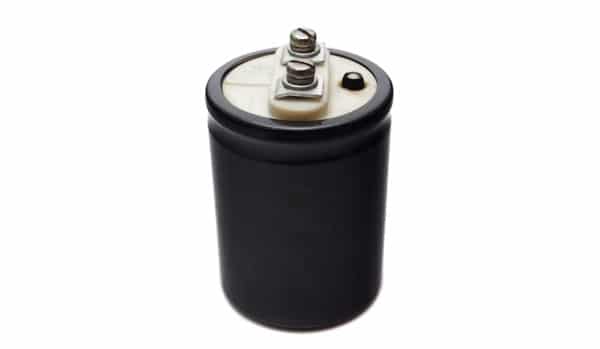 Best Car Audio Capacitors 2022: Reviews and Buying Guide
You love your new amplifier because it empowers the audio system to deliver high-quality sound. However, the amp takes up too much current from the car's power supply system that not enough current is left for the car lights, air conditioner, the dashboard and the windscreen wipers. Car lights are affected the most by the resulting power insufficiency.
So, do you downgrade your sub?
If anything, you wish your audio system could hit higher levels of bass. Isn't it fantastic to have a little party as you drive around?
A capacitor is designed to enable the car's electrical system give you the best of both worlds – maintain great audio amplification and proper lighting. Buying a capacitor is a small investment that can totally change your experience. It facilitates sufficient lighting while making sure that your music is not strained or distorted.
Selecting the right capacitor can take a lot of time and effort. We've put some effort into researching about various caps on the market. This review of best car audio capacitors will introduce you to 7 capacitors that have proved to satisfy the needs of users over the recent past. The comparison table below provides a quick overview of the findings of our research. Comprehensive reviews of each of the capacitors in the selection follow shortly.
Comparison table of Best Car Audio Capacitors
1. Planet Audio PC10F
The PC10F rightfully claimed the top position in our selection. This car audio cap has what it takes to help you attain perfection when building a car audio system. You can rely on it to improve the efficiency of your amplifier as well as solve the problem of car light dimming.
Unique features of Planet Audio PC10F
Verdict:
The PC10F is an excellent choice of capacitor for a high-power car audio system. The low resistance of the capacitor makes it highly efficient in storing temporary power for your audio system.
If the power handling capacity of your car audio system matches that of the PC10F, don't hesitate to consider it as your best purchase.


2. Pyle PLCAPE50
Is your high-demand car audio system putting too much pressure on your car's electrical system? You need a great capacitor that will feed in the extra power needed to keep the bass booming and highs soaring. Pyle PLCAPE50 is a 5-farad cap that offers such a solution.
Features of Pyle PLCAPE50
Verdict:
Expect to enjoy soaring highs and punchy bass once you install Pyle PLCAPE50. With this capacitor, you have nothing to worry about when blasting your subs. The cap has got your audio system covered.
Get Pyle PLCAPE50, an inexpensive car audio capacitor that lets you explore all the limits of your amplifier.
3. Power Acoustik PC1.5F
Kicking out up to 24V DC, this 1.5-farad digital power capacitor from Power Acoustik ensures that your amplifier remains sufficiently powered. It stabilizes the voltage supply to your audio system, thus helping the system to perform at the best of its abilities. It is one of the best options for car audio systems with around 1000W power capacity.
Features of Power Acoustik PC1.5F
Verdict:
This highly versatile digital capacitor can work with a wide variety of cars and audio systems. With the great power backup features it brings to the table, this cap is quite a steal at its current price.

Check out what this Power Acoustik capacitor can do for you. It might be the missing piece of the puzzle in your pursuit for top-class audio quality.
4. Rockford RFC1
We are pleased to introduce to you the RFC1, one of Rockford Fosgate's premium-quality capacitors. This 1-farad cap comes in a platinum-plated body, and gives out as much as 20 volts to keep your amplifier in top gear for the delivery of super-clean mid and high frequencies.
Rockford RFC1 Highlights
Verdict:
Although the RFC1 comes with a bigger price tag than other competing caps, it provides good value for money. It will impress you if you are searching for a highly-efficient cap that can work perfectly in high temperature conditions.

Rockford Fosgate is a home of quality audio equipment. Install the RFC1 expecting to improve the sound and lighting of your car.
5. Sound Storm C22
Plug this 2-farad, 20V cap into your car audio system and say goodbye to dimming lights and annoyingly sluggish windscreen wipers for good. This Sound Storm capacitor has a capacitor tolerance of +/- 10 percent, which allows you great flexibility with your car electrical system's sound and lighting needs.
Features of Sound Storm C22
Verdict:
The C22 is a recommendable choice for anyone looking for a reliable 2-farad car power capacitor at a very affordable price. It's very easy to install and will last long thanks to its durable construction.

Let Sound Storm C22 perfect your car electrical system.
6. Rockville RXC4D 4
Efficiency is at the core of Rockville's mantra. This is evident in the RXC4D 4 car audio capacitor. Rockville has made this cap with superior design aspects such as low resistance. A low ESR enables the cap to discharge voltage quickly whenever the amplifier needs more voltage than the battery can provide. It has a 14-20v working voltage and a 24-volt surge capacity.
Features of Rockville RXC4D 4
Verdict:
This relatively well-enclosed car audio capacitor charges/discharges quickly. It is a perfect choice if you play loud music regularly. Also, it's a comparatively cheaper option that won't hurt your pocket.

Let the RXC4D 4 fill the power supply gap left by your battery so that you can enjoy uninterrupted high-power audio performance all the time.
7. SoundBox 4 Gauge
Standing tall at number 7 in our list of best car audio capacitors is a 2.5-farad capacitor by SoundBox. This digital capacitor can work perfectly with any system rated 2500 watts peak power. Countless reviews from customers applaud its high capacity to stabilize amplifier power flow.
Features of SoundBox 4 car audio capacitor
Verdict:
Nothing will stop this capacitor from working hard to ensure that you get awesome sound and your lights behave properly. With a 20v surge capacity, the capacitor charges up fast in readiness for supply of extra current needed to power the next big bass hit.

There is no reason to miss out on the great benefits of a well-powered car system while this budget-friendly capacitor is only a click away.
Factors to Consider when Purchasing a Car Audio Capacitor
Each capacitor has a specific set of attributes that define its power capabilities, charge/discharge efficiency, temperature, and durability. Details of car audio capacitors aren't that straightforward. You want to take your time to understand various characteristics of the capacitors you'll be considering.
Here are critical aspects to consider when selecting the best capacitor for your system:
Capacitance and capacitance tolerance
Each stiffening cap has a specific capacitance indicated in farads. A cap rated 1 farad can work with audio systems that have a power handling of 1000w. Correspondingly, a 2-farad cap is fit to work with a 2000w-rated audio system.
Matching these power capabilities is crucial for the proper performance of the cap. A 1-farad cap will possibly burn if installed in an audio system with greater than 2000w peak power handling. However, a 2-farad cap can work with a 1000w-rated audio system.
Capacitance tolerance indicates how much a cap's capacitance can vary. A tolerance rating of +/- 10% on a 1-farad cap means that the cap's capacitance varies from 0.9 farads to 1.1 microfarads. So, the cap can work with systems rated between 900w and 1100w.
Working voltage and surge voltage
In most cases, car batteries and alternators use about 12-15 volts DC. A reliable capacitor should have a higher voltage rate than the battery. Thus, if your battery is rated 15vDc, an appropriate capacitor should have about 16vDC working voltage.
Sometimes the voltage spikes out, and that's where surge voltage comes in. Top performing car power caps have between 20vDC and 24vDC surge voltage. Surge voltage provides overvoltage protection in the event of a voltage spike, such as when the audio system is hitting deep bass tones.
Internal resistance
A cap's internal electrical resistance is indicated by its ESR (equivalent series resistance) rating. A lower ESR means lesser internal resistance, which yields higher charge/discharge efficiency. Thus, a capacitor with a lower ESR can provide the required extra power more efficiently than a capacitor with a higher ESR.
Charging time
Many factors - in addition to the cap's internal resistance - determine how long the capacitor takes to charge. These factors include the type and nature of the cap's terminals and the connecting wires used. Finding a capacitor with quality terminals and premium cables is a step toward enjoying the benefits of quick charge.
Warnings and alerts
A great capacitor not only helps to solve the problem of dim car lights but also offers electrical surveillance. Some caps provide audible warning alerts for issues like reverse polarity, under- & over-voltage, and low battery. These alerts inform you about common electrical issues so that you can have them solved before they cause even more severe implications.
Ease of installation
It's one thing to have an awesome car power capacitor and another thing to know how to set it right. If you have experience working with capacitors, then this might not be much of an issue. However, many users find the inclusion of mounting hardware very desirable. It follows that buying a cap with a fully stocked installation hardware kit and an elaborate instruction manual goes a long way in making the setup process easier.
Other important factors to consider include the weight and durability of the capacitor. A capacitor that is not too heavy (5lbs and lower) is easy to carry and install. This consideration is especially crucial for users intending to move the capacitor between multiple vehicles from time to time. Durability is a key concern for many users. You want a cap whose construction will last long. Strong, corrosion-resistant plates and a hard top casing, for example, enhance the durability of the cap.
If you take your time thinking about these factors when purchasing a car audio capacitor, you definitely have greater chances of ending up with the right cap for your system. Each of the caps we chose for the 7 best car audio capacitors review meets high standards of quality and performance. What remains is for you to choose one among them that fits the specific needs of your car audio system.
Our pick for the best car audio capacitor is Planet Audio PC10F
This 10-farad capacitor exhibited mind-blowing performance. It is for you if you have a high-power car audio system capable of delivering ground-shaking bass but its potential is often limited to the power capabilities of the car's electrical system. Adding this powerful stiffening cap will unlock the system's wildest performance and eliminate the issue of frustrating dim lights.
The capacitor charges and discharges quickly thanks to its low ESR and high-quality terminals. In addition, this cap has in-built protection against voltage overload and reverse polarity. It announces these and other voltage issues to you so that you can take proper action in a timely manner.
Its attractive design is just the icing on the cake.
If you are looking for a powerful, highly durable capacitor for your system, Planet Audio PC10F is definitely an unbeatable option at its current price.