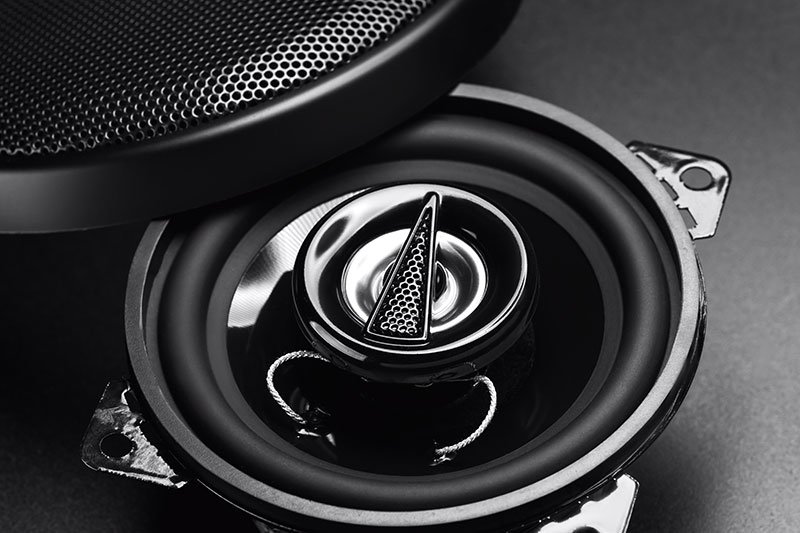 Best 4 Inch Speakers- The Ultimate Buying Guide
It's the dream of every car owner to build the best stereo system in their car. Doing so requires having the best car stereo components. Car speakers are one of the main components of a car stereo system. The kind of speakers you have in your car hugely affects the overall quality of the sound you'll get. Thus, it's best to invest in the best speakers. However, most cars come with poor-sounding factory speakers. Factory speakers cannot give you a dream stereo system. The best option is investing in high-quality aftermarket speakers. Aftermarket speakers come in multiple variations in terms of design, model, and size. When it comes to size, 4 inch car speakers are some of the best sized speakers. They're ideal for installing in almost all cars, even where interior space is limited. Read through this article for a review of the best 4 inch speakers you can find today.
Quick Comparison Table
How did we Write this Review?
Most car owners hardly know where to start when it comes to upgrading their car stereo. There're many car owners who ask us for tips on how to upgrade their car stereo. We always advise them that building a great sound system demands installing high-quality speakers. We decided to review the best 4 inch speakers to make your work easier when making your choice. With this review, you won't make mistakes when choosing replacement speakers for your car. We only included the best models you can find in the market today. Regardless of the kind of speaker you need for your car, you'll surely find a matching one for you in this review. We wrote this review upon analyzing what existing users have experienced with their 4 inch speakers. We also gathered details from the manufacturers in order to assess and analyze their features. Upon extensive research and analysis, we came up with a list of 8 speakers. Read on for their review.
The Top Eight 4 Inch Speakers
While there're dozens of 4 inch replacement speakers in the market, only 8 models made it on our list. Why is that so? You can only find out by going through each review and find the model that has the features you need.
1. Rockford Fosgate R14X2 Prime
Rockford, as a leading manufacturer of stereo equipment, is never left behind when it comes to making high-quality car speakers. Its R14X2 Prime is a new generation aftermarket speaker. Here's why the Rockford Fosgate R14X2 Prime leads in our review:
Unique Features of Rockford Fosgate R14X2 Prime
Our verdict:
The Rockford Fosgate R14X2 Prime is an ideal speaker for anyone who needs high-quality speakers on a budget. Although the speaker sounds great, it's not the best for playing your music loudly.
Kicker hardly disappoints when it comes to manufacturing car speakers. Its 41DSC44 model has many features to boast about, and that's why it made it to our list. This speaker is specially designed to fit in most cars. Here're its unique features and benefits.
Unique Features of Kicker 41DSC44
Verdict:
The Kicker 41DSC44 is ideal for car owners looking for a loud, clear, and low-powered 4 inch speaker. However, a crossover would be needed for enhanced lows.
JBL GT7-4 series 4 inch speaker is designed to replace factory speakers without compromising on the sound in your car. It's designed with the latest technologies, making it find a great spot in our review. Its unique features will surely make you consider it when upgrading your car stereo. Let's have a look at its features.
Unique Features
Verdict:
Looking for a replacement speaker that won't disappoint? The JBL GT7-4 4" speaker delivers enhanced sound quality. Although it's not the best speaker for turning the volume all the way up, you'll enjoy high-quality full-range response.
Infinity has specially designed its REF-4022cfx 4-inch replacement speaker to deliver signature sound in car stereo systems. As such, we couldn't hesitate to review this speaker for your own benefit. With that said, let's look at the features that make this speaker stand out among other speakers of its category.
Unique Features of Infinity REF-4022cfx
Our Verdict:
Anyone looking for speakers that will deliver well-balanced, full-range sound should not look any further but consider the Infinity REF-4022cfx 4-inch speaker in their shortlist.
The pair of Pioneer 4" Speakers is specially designed for affordability. Despite being extremely affordable, these speakers perform above par when compared to stock speakers. These speakers are actually the most affordable speakers in our list of review. Read through their features to find out why they made it on our list.
Unique Features of Pioneer TS-F1034R
Our Verdict:
Looking for decent and high performance speakers without spending too much? If so, the Pioneer TS-F1034R would be your most ideal choice.
The Polk Audio DB401 replacement speaker is specially designed to allow listeners to hear the best of their music. The speaker is designed using the latest technologies for enhanced sound reproduction. While it's the most expensive speaker in our review list, it has great features that make it worth its price. Here're some of its greatest features.
Unique Features of Polk Audio DB401
Our Verdict:
Anyone who doesn't mind spending a little bit more for high-quality speakers should invest in the Polk Audio DB401 replacement speaker. It's pricing is worth its features.
Alpine has been manufacturing car speakers for some decades now. The S-S40 model is among Alpine's latest car speakers. If you've been struggling with stock speakers, this will be a perfect replacement to make enhance your car music. Here's why this speaker is worth your consideration when upgrading your car stereo.
Unique Features of Alpine S-S40
Verdict:
Alpine S-S40 makes a perfect buy for anyone seeking speakers that can be pushed hard with an external amplifier without distorting.
The brand name Kenwood stands out in almost all car audio equipment. Kenwood has not been left behind when it comes to designing 4 inch speakers. Its KFC-1095PS model is specially designed to add sonic bang to any car stereo. Let's look at the features that made us consider reviewing it here:
Unique Features of Kenwood KFC-1095PS
Verdict:
The Kenwood KFC-1095PS 4-inch speaker is the best option for music lovers who like listening to truly full-range sound, thanks to its 3-way driver system.
What You Need To Know When Buying the Best 4 Inch Speakers
When upgrading your car stereo, you'll need to replace the stock speakers. 4-inch replacement speakers are a perfect size for replacing stock speakers in almost all cars. Their compact size makes them easy to fit in most cars. As you can see in the above review, different 4-inch speakers may come with different features. Thus, you need to know certain things when choosing the best 4 inch speakers. Here's is what you need to know when making your final decision:
Speaker Materials
Certain materials are always better than others when it comes to making speakers. Thus, ensure the speaker you're choosing is made of high-quality materials. Top-quality materials will guarantee you longevity of the speaker. Most importantly, ensure the speaker cone and surround are made of durable materials to ensure the speaker doesn't tear easily. The speaker materials should be able to withstand prolonged usage. The speaker design should also integrate latest technologies for enhanced sound reproduction.
Speaker Power Rating
The power rating of the speakers you'll choose for your car stereo will largely determine how powerful they'll sound. If you want more powerful speakers, then go for speakers with a higher RMS power rating. Speakers with higher RMS rating will demand more power from your head unit, but they will surely reproduce deeper sound. If their power rating is higher, you'll also need a powerful head unit or else invest in an external amp. If you want to stick to your stock head unit, then you may have to invest in less powerful speakers.
Sensitivity Rating
The sensitivity of the speakers you'll choose will determine its compatibility with different head units. For instance, a speaker with a high sensitivity rating doesn't demand a lot of power from the receiver. Thus, it can be easily powered by a stock head unit. On the contrary, if the speaker has a high sensitivity rating, then it'll need more power and this means powering it with a powerful aftermarket receiver or an external car amp.
Mounting Hardware
You'll need to consider whether the speaker comes with mounting hardware such as mounting screws, adapter rings, and speaker wire. Replacement speakers that come with mounting hardware make it easier and hassle-free to install. For instance, if a replacement speaker comes with a mounting adapter ring or plate, it'll be easier to install it in most speaker holes without having to cut out new speaker holes. It'll also help when the speaker comes with all mounting hardware rather than having to buy them separately.
Our Conclusion
When choosing replacement speakers for your car audio system, always go for the highest quality speaker within your budget. However, your budget should not be the main determining factor. The main determining factor should be a speaker that has all the key features you need. With this review on the best 4 inch speakers in mind, you'll rest assured of finding a replacement speaker that has everything you need. Moreover, we have reviewed speakers in a wide price range. Thus, there's a speaker here ideal for everyone.