Most devices today come with touchscreen displays and controls. The same case applies to modern car receivers. The days of struggling to press non-responsive stereo buttons are gone. Today, you can easily get a touchscreen receiver for your car. Having a touchscreen stereo comes with multiple advantages. You'll enjoy modern control options, modern features, and advanced technologies. You'll be able to connect your stereo to mobile devices for enhanced, hands-free control. Read on to learn the reasons why you should have a touchscreen receiver installed in your car.
Getting a rear view for enhanced safety
Modern receivers with a touchscreen display come with the enhanced feature of allowing you to connect it to your rearview camera. Having a rearview camera comes with the benefit of saving you from accidents, especially when reversing or parking. You won't have to struggle with your side mirrors and rearview mirror anymore. You'll simply watch what's happening on the rear of your car on the receiver display. You'll easily see objects such as stones, pets, pedestrians, walls, and other motor vehicles as you reverse.
Moreover, you'll be able to park your car with ease in tight parking zones. Most accidents tend to happen when reversing without a clear view. With a rearview camera connected to your receiver, you'll easily see where you're going and when you're about to hit something. As such, your safety and that of your car will be enhanced.
Enhanced receiver display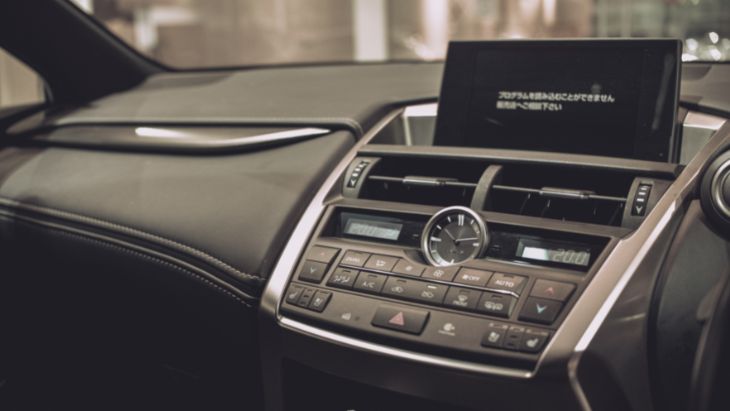 By choosing a receiver with a big touchscreen display, you'll easily read every detail on the screen, unlike how you'd struggle reading details on the tiny screen displays of older receivers. With a touchscreen display, you'll view more details about the track or radio station you're tuned to. Outdated receivers only show limited details and few words as they move across the screen. It takes a lot of time to read through tiny lines of text and it's dangerous to drive while struggling to read through the tiny text.
Luckily, touchscreen displays will save you all that trouble. Touchscreen displays outline everything in a large display and everything is clear. You can even split the receiver screen into several displays such that you'll view more information at a go. You'll drive safely since you won't struggle to read details on the receiver. Moreover, you can easily view the display even when it's extremely sunny by increasing the brightness of the display. Your passengers will also view the details on your receiver from the comfort of their seats.
Dual listening zones
Some modern touchscreen stereos come with the advanced feature of splitting the audio system. You can split the audio system into two listening zones, one for the front seat area and the other for the back seat area. You'll set the front area to radio and the back area to music. However you choose to set the dual listening zones, everyone will be happy to listen to their favorite radio station or music. For instance, you can be catching sports news at the front as your backseat passengers listen to their favorite songs.
GPS Navigation
Today, most people are relying on their smartphones for navigation while traveling to new places. However, using the phone while driving can be dangerous. Some states actually make it illegal to use a phone while driving since it can distract you and increase the chances of getting involved in an accident. Luckily, some of today's touchscreen stereos come with GPS navigation. You'll be able to follow the navigation of a large screen without distraction. As such, you'll drive more carefully without struggling to navigate and this also means that you'll never get lost when driving along new routes.
High-definition radio
If you're tired of listening to poor radio quality with your old-school receiver, then upgrade to a touchscreen stereo to enjoy a radio of high-definition quality. Modern receivers are able to receive signals from radio broadcasters who offer HD radio broadcasts. As such, you'll be able to view the radio station logo and information about the currently playing music track. HD audio signals are clearer than traditional analog signals. Thus, you'll enjoy high-quality sound.
User-friendly controls
Gone are the days when you'd struggle to press unresponsive stereo buttons. Today's touchscreen car receivers allow you to control various options with the touch of a finger. The touchscreen is very responsive to touch such that you won't find it difficult to select preferred options.
Enhanced receiver functionality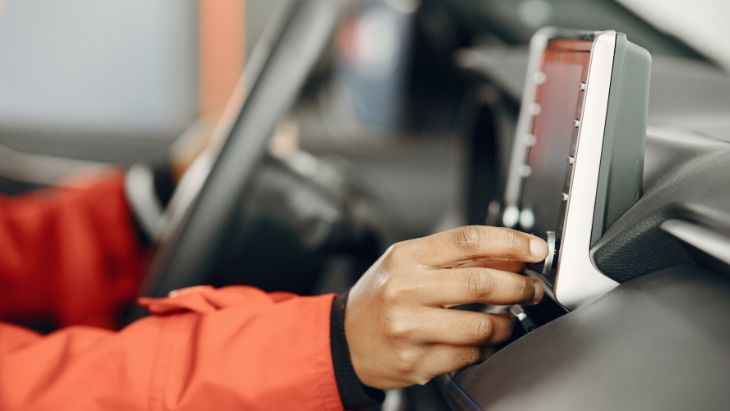 Touchscreen radio receivers come with advanced functionality options. You'll get more information displayed on the receiver unlike with old-school receivers. For instance, if a new song is playing, you'll easily know more information about it. Some advanced receivers are integrated with music stores such that you can easily download a favorite song. You'll also navigate through the menu easily just like the way you do on your smartphone. Moreover, you'll enjoy more sound control options.
Connectivity with mobile devices
Communication is made easier with wireless connectivity. With today's touchscreen car receivers, you'll enjoy wireless connectivity via Bluetooth. As such, you can connect your smartphone to the receiver and stream music from your phone to the receiver wirelessly. Moreover, Bluetooth connectivity will allow you to make hands-free calls, thereby adding to your safety while driving.
Great aesthetics
Besides the great features that come with touchscreen stereo units, you'll also enjoy the added benefit of aesthetics. These receivers have a big display that's attractive to look at. The sleek look that comes with the receiver adds to the interior décor of your car. Your passengers will instantly note your latest addition to your car due to its great aesthetics. The elegance that comes with a touchscreen stereo unit makes it worth your consideration.
In conclusion, installing a touchscreen receiver comes with multiple benefits. You'll enjoy its advanced features and ease of control. The benefits that come with a touchscreen stereo will also make driving safer. You won't struggle to reverse, you'll enjoy easier GPS navigation, make hands-free calls, and above all, it will add to the interior décor of your car. Thus, if you'll still be stuck with an old-school receiver, you are missing out on the multiple benefits that come with today's touchscreen receivers.
You may also like to read: Best Overhead DVD Players -Reviews & Buyer's Guide
Michael Evanchuk is a San Francisco-based sound engineer with 20 years' experience installing, troubleshooting, and repairing commercial, automotive, and household sound equipment. Evanchuk owns an auto stereo center, where he offers highly competitive car audio installation and repair services. He has written dozens of articles on different sound engineering topics, all of which have been published in leading journals, blogs, and websites.