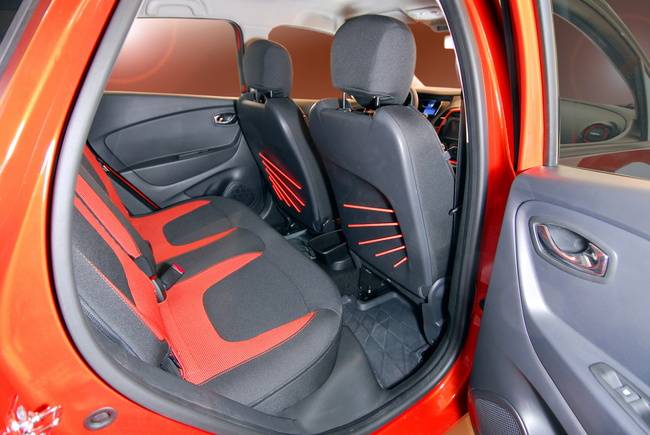 Top 10 Best Under Seat Subwoofer Review 2021
Before technology found its way to the sound industry, achieving satisfactory bass meant having gigantic subs in massive enclosures. These boxes would occupy a lot of the car's trunk area, leaving little to no storage space.
Today, drivers know that big subwoofer enclosures are unnecessary in the pursuit of big bass. Slim-profile, under seat subs have become the choice of many car owners who want to enjoy great bass without giving up too much storage space inside the car. Apart from saving storage space, these speakers remove the bass load that door speakers have to take in the absence of subs. Consequently, door speakers sound much better with bass response rolled off.
Which is the best under seat subwoofer for powerful and responsive bass?
If this question is banging your head right now, you'd be happy to read through this review of 10 top performing under seat subwoofers. We've picked all ten from the most trusted brands. As a matter of standard procedure here at Audio Mention, the selection process has involved rigorous analyses of information from various sources. Customer reviews, expert views, and test results from our sound labs are among these sources.
If you are in a hurry to pick out the best sub in the list, take a quick look at the comparison table below. The table precedes detailed reviews of each subwoofer.
Comparison table

1. Rockville RW10CA 10": Best value under seat subwoofer


No one wants to deal with a jumble of cables when installing a sound system. Rockville knows this only too well, and that's why they've introduced one of the slimmest subs ever. The RW10CA is a 10-inch, 800W powered subwoofer. It's designed for easy installation and with smart features for easy use.
What makes Rockville RW10CA the best under seat subwoofer?
Verdict:
Of all the under seat subs we've reviewed, Rockville RW10CA offers the best value for the money. It adds decent punch to your car audio system's low end, making your music sound better.
For some time now, you have used the stock radio that came with your car or truck. You are certain that there is something lacking since you can hardly hear any bass from the stock speakers. This small amp/subwoofer combination can provide the sound quality improvement you are looking for.
Highlights of Kicker 11HS8
Verdict:
Compare the price of Kicker 11HS8 sub and amp combo with the cost of purchasing a subwoofer, enclosure, and amplifier separately. You'll see that installing this all-in-one unit is a better option for the delivery of steady, high-quality sound output.
3. Rockford Fosgate P300-12 Punch
The kind of bass that 8-inch or 10-inch subs produce might not be what you are looking for. You want deeper and louder bass. This 12-inch powered sub from industry leader Rockford Fosgate will deliver it. You only need to run power on this unit, and the 300-watt amplifier pre-installed in the enclosure will get it moving.
Highlights of the P300-12 subwoofer
Verdict:
The P300-12 stands out among competitors due to its top-of-the-class features. It is one of the best under seat subs for deeper and louder sound, and it comes at an affordable price.
4. Alpine Electronics PWE-S8
Bass reproduction has come a long way. Thanks to technology, it is now possible to achieve accurate and punchy bass without having to use big sub enclosures that take up all your trunk space. Alpine Electronics PWE-S8 is one of the most successful products of ground-breaking technology aimed at designing powerful subs in compact enclosures. See its unique features below:
Unique features of Alpine Electronics PWE-S8
Verdict:
Alpine Electronics PWE-S8 adds clarity and depth in your audio system's bass output. If you drive a car which has limited space, give this subwoofer/amplifier combo a go and it will not disappoint.
Are you tired of weak bass from your factory speakers but don't have the big bucks for a big bass output upgrade? At a very pocket-friendly cost, Rockville SS8P gives you a chance to enjoy a considerable amount of bass in your music. It's an absolute delight to see what a well-designed and low-cost under seat subwoofer can do.
Getting to know the features and performance of Rockville SS8P
Verdict:
Rockville SS8P will give you incredible value for the price. It will add considerable bass to the car audio system's overall sound quality. Many people will think that the sub is bigger than it actually is until they see it.
6. Sound Storm Laboratories LOPRO8
The LOPRO8 is a powerful, low-profile, 8-inch subwoofer with superior features. It has been proven to add rich bass sound in almost all vehicles. For many users, this subwoofer is a perfect option when looking for a powered sub that can fit easily under the seat. The height of this great under seat subwoofer is 3 inches only.
What makes SSL LOPRO8 one of the best under seat subwoofers?
Verdict:
LoreYou might not have heard much about Sound Storm Labs. However, the LOPRO8 has defied all popularity odds to map this manufacturer among the top performing under seat subs on the market.
The TS-WX130DA is one of the most frequently reviewed compact active subs. Its popularity is mainly attributed to Pioneer's unstained reputation in the subwoofer market. Measuring only 2.75 inches wide, this subwoofer fits the category of slim subs that can fit under the seat in many car types.
Pioneer TS-WX130DA features
Verdict:
Even though this sub/amp combo comes with a premium price tag, its features clearly show that you can trust Pioneer to give you adequate value for the money.
8. Cerwin-Vega Mobile VPAS10
Here's another powered subwoofer with a remarkable power handling of 200 watts RMS and 450 watts MAX power. It gives out thrilling bass while saving your trunk space with its slim design. What's more, this 10" sub has top-notch features including filters, bass boost, phase switch, and smart turn on/off.
Highlights of Cerwin-Vega VPAS10
Verdict:
Compared with other subs of its price range, this Cerwin-Vega under seat sub is more compact. It puts out impactful bass that changes the overall sound quality completely.
Built on the success of Kenwood's earlier models, the KSC-PSW8 is an award-winning 8" powered sub with a sturdy enclosure and high-efficiency remote control. For experienced audio equipment buyers, the thought and sight of the Kenwood brand instills confidence and trust. The company has maintained this reputation with the design and performance of this under seat subwoofer, as evident in the features below.
Award-winning features of Kenwood KSC-PSW8
Verdict:
We loved Kenwood KSC-PSW8 mainly because of its super-small size. It gets lost under the seat. You should not have any problems installing the unit in the tightest of spaces. Also, its premium sound performance features warrant careful consideration.
So far, we've looked at several 8-inch under seat subs with great bass qualities. Here is another worthy competitor - the RT8PT from MTX Audio. It is a high-performance sub enclosure that comes with a dedicated in-built amp. You want to know how this sub compared to other top-of-the-class under seat subwoofers. Check its features below:
MTX Audio RT8PT Highlights
Verdict:
The RTP8A Road Thunder subwoofer is an all-in-one solution for better bass in a small vehicle. Its woofer and enclosure are designed creatively for optimal bass reproduction.
Considerations to make when buying the best under seat car subwoofer
You have a small vehicle and are in need of big bass. Many subwoofer brands claim to offer a compact subwoofer model that can fit in small spaces. But is small size all that you need?
What other critical factors should you consider when selecting the best hideaway car subwoofer?
We dedicate this final section of our comprehensive review with a brief overview of these factors.
Is the subwoofer powered or passive?
A powered sub comes in an enclosure that also contains an in-built amplifier. The main advantage of this design is that the sub will not put much pressure on the audio system's power. You will not need to install an amplifier separately. That's why powered under seat subs are marketed as "all-in-one solution" for better bass.
Unlike powered subs, passive models rely on an external amp because they don't come with an in-built amplifier. For the very reason of lack of a dedicated amp, many people looking for a simple solution to weak bass don't use passive subs. But, if you intend to add a more powerful amplifier to your system, then going with passive subwoofer may save you some bucks. Passive subs are generally cheaper than active/powered subs.
Power handling capacity of the subwoofer
Make sure to check the CEA-rated RMS power handling of the subwoofer you are considering for purchase. This power rating gives the accurate capability of the sub. Note the emphasis on RMS power rating. Some manufacturers will indicate considerably higher power handling in terms of MAX power. It's important to know that such indications are aimed at making the sub look more powerful than it actually is. It's important to take your time to understand the true power handling of every unit you consider buying.
We have included the manufacturer's RMS and MAX power ratings of the 10 best under seat amplifiers. As a general remark, anything above 100 watts RMS power is good for a hideaway sub.
Sensitivity of the subwoofer
A sub with higher sensitivity is considered a more power-efficient option compared to another sub with lower sensitivity.
When assessing different models, you may find out that one sub has a relatively lower power handling. However, that alone shouldn't be a reason to dismiss the sub. Such a unit may have a high sensitivity, say 90dB. The sub's high sensitivity enables it to use the available energy efficiently, resulting to great sound performance despite the otherwise lower power rating.
Actual size of the subwoofer
Going for a hideaway subwoofer means that you are dealing with space limitations. Since even these small subs come in different models, you want to make sure that whatever model you choose will fit in your desired location.
Check the dimensions of the sub on the manufacturer's specifications. Using a ruler and a pencil, you can draw the size of the unit on a manila paper so that you can see how well the unit will fit under the seat of your car.
Other important considerations to make include:
It doesn't matter if you are a first-time or seasoned subwoofer buyer. As long as you take adequate time to consider these factors, you are more likely than not to find a great under seat subwoofer for your system.
Why Rockville RW10CA is our pick for best under seat subwoofer
Rockville RW10CA will get the bass killing. At 800 watts MAX, this bass teenager is LOUD. If you were to compare it with unpowered subs, it competes shoulder to shoulder with 1000-watt 12-inch subs running on a 1200- to 1500-watt amp.
Wouldn't you want to get bigger bass from a smaller unit?
The only thing you should worry about is aggravating your neighbors. Otherwise, this 10-inch sub is super awesome.
The RW10CA is incredibly easy to install. You don't have to mess up with installing an amp as this sub comes with its own built-in amp. Besides, it fits perfectly under the passenger seat and on the back of a Jeep's tail gate. You can also install it straight on the floor behind the seat if you wish.
Blasting this Rockville champ to and from work and during your road tours is total fun. It sounds flawless no matter what type of bass you play.
Free your truck space by purchasing the RW10CA while it's on sale. This powered sub is an absolute delight.