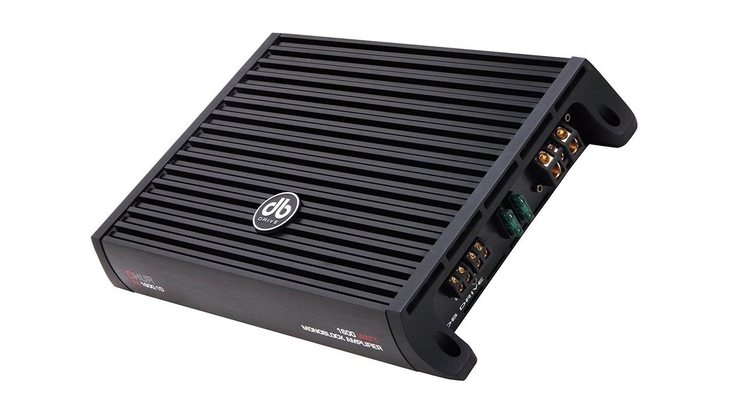 Best Monoblock Amplifier 2022-Reviews & Buyer's Guide
Mono amplifiers, unlike multi-channel amps, are single-channel amp units. A mono amp has a single input and a single output, and it is designed to deliver power to a single channel subwoofer or a speaker. Mono amplifiers are often used in a car audio system, or sometimes they can be used in various home audio applications such as in a public address system. However, for such applications, you might need to use two mono amps with one handling the right and the other on the left channel.
Since these amps produce a single power signal, they meet the specific requirements for low frequencies without compromise. The best monoblock amplifier should also play the low frequencies without distortion while providing clean power to fill your car with heart-throbbing bass. Also, it should be able to handle the required amount of power without overheating.
In this article, we dig dip into some of the available options on the market to help you find the best performing monoblock amp of the year. This collection can be a perfect starting point in your search for a mono amp for your car audio system. You can also check out our buying guide if you want to dive deeper into the specifics to look for when looking for a mono amp.
Let's jump right into it;
Best Monoblock Amplifier Comparison Table
1. Rockford Fosgate R500X1D
The R500X1D Prime is a class D mono amplifier designed with variable punch bass and variable crossovers to make your subs hit hard. Its power rating complies with CEA-2006 industry standards, which means that the stated output ratings are not inflated market figures. What's more, it is compact yet powerful, and installation is pretty easy even for someone who has not dealt with car amps before.
Outstanding features
Verdict:
You can't go wrong with Rockford Fosgate. The amp itself looks well made, comes with a bass knob, and unless you require more RMS, this is the bass amp to get.
2. BOSS Audio Systems R1100M
The Boss Audio R1100M comes in minimalist design but with a nice touch to take your car audio system to the next level. It includes a remote subwoofer control, bass boost, and variable low bass control to customize your sound. It is an ideal option for inexperienced car audio buyers, and it performs just as well as high-end amplifiers.
Key highlights of the BOSS Audio Systems R1100M
Verdict:
If you are on a tight budget and looking for something worthwhile to get the job done, the BOSS Audio R1100M may be the ideal choice for you. Installation is a breeze, and its compact design allows you to mount it in various locations.
3. Planet Audio AC1500.1M
The type of amplifier you choose affects the quality sound of your car's audio system. Planet Audio AC1500.1M allows you to enjoy music on your terms by enabling you to customize your sound. The amp delivers loud and clear sound, and it comes in a nice sturdy design with a quality control knob.
Unique features of Planet Audio AC1500.1M
Verdict:
Having this monoblock amplifier in your car will enhance your driving experience, and it is a good option for buyers looking to add bass to their system at an affordable price. The size of this amp is also great for anyone looking to build a sound system in a smaller car or a limited living space.
The class D subwoofer amplifier is built to be tough, and it brings you reliable performance with superior sound quality. This unit exceeds your expectations while allowing you to hear all detail in your music without distortion. Furthermore, it draws less power from your stereo head unit, and it is very dependable even when running for extended periods.
Design and features
Verdict:
Kenwood KAC-9106D is a representation of a high-quality build with a stable and reliable output. It runs cooler than bigger multi-channel amps, and it does not require significant interior space.
This little amp has a small footprint, but it is extremely powerful. It delivers a great amount of power at a good price point. It also has a slim design that makes it easy to fit in tight spaces, and it also looks great when installed. You can connect your amp in different ways to accommodate various subwoofer types, and it is surprisingly affordable.
Highlights
Verdict:
HD 3000 is produced by one of the trusted companies in the audio system industry. Overall, we liked its quality design and efficiency, and although it has some few drawbacks, this unit is definitely an amp to consider.
This Ignite audio R3000/1D turns out to be an amazing value, and it is one of the best monoblock amplifiers that offer a great balance of performance for the price. In terms of features, there is plenty to work with, and the sound quality will definitely amaze you. Moreover, its simplistic design makes it ideal for use just anywhere, plus it is unbelievably affordable.
Top highlights
Verdict:
For the price, Ignite audio R3000/1D offers you a performance that exceeds its weight class. The first impression is that of a well-made product, and when it comes to moving air, it is one of the best on the market.
7.Audiopipe Class D Mono Block Amplifier
This exceptional class D amp is versatile and powerful, and it adds the desired tonal impact to your bass. It offers a wide range of features to improve the audio output, and the sound quality is good enough for most audio applications. Equally important, the amp is compact, making it an ideal choice if you are looking for something that won't take much trunk space but still has enough kick.
Special features and benefits
Verdict:
Are you looking to add a dedicated subwoofer amplifier for your car audio system? Look no further. This amp is a combination of incredible power output and sound quality for fulfilling music experience. The amp can be mounted on the back of your subwoofer enclosure, but it can fit virtually anywhere you want.
Buying Guide; Selecting the Best Monoblock Amplifier
When searching for a monoblock amplifier for your audio application, you'll need to be mindful of the following factors;
i. Classes/Categories of monoblock amplifiers
Monoblock amplifiers are majorly classified into two classes depending on the power circuit of the amplifier. The categories differ from one amp to the other, with efficiency and sound fidelity taking center stage. These are;
a) Class A/B monoblock amplifiers
Class A/B monoblock amps offer higher fidelity and efficiency resulting in less distorted sound. Most people prefer this category of monoblock amplifiers due to its high intensity and the ability to minimize crossover distortion.
b) Class D monoblock amplifiers
Class D amps are just as accurate, but they are less powerful than class A/B. They also have less complex internal aspects, making them offer less fidelity than class A/B. They are also generally smaller and lighter, and they run cooler than similar amplifiers in class A/B with the same amount of power.
ii. Power handling( watts)
Power handling of your amp is also a crucial factor to consider since it will determine the quality of sound you get from your subwoofer or speakers. As a general rule of thumb, the amplifier should produce more power than what your sub/speakers are rated for. When comparing amps, the rating to look out for is the RMS, as it let you know the continuous amount of power your unit can output without overheating.
iii. Impedance rating
An amp's impedance rating represents the subwoofer load that the amplifier will sense while driving the sub. It is measured in ohms, and it is directly related to power exchanges between your sub and the amp. For instance, installing an overpowered amp will deliver excess power, resulting in overheating or distorted sound. Getting an underpowered amp may fail to deliver the required amount of power, and this could also potentially damage your audio system. Different amps are designed to push different impedance, but most are optimized for 2 Ohms loads.
iv. Additional features and accessories
Since there are many forms of monoblock amplifiers, it is always a good idea to look for one that comes with additional features and functionality for the ultimate user experience. For example, choosing one that is controlled remotely will ensure that you can customize your listening experience while ensuring easy usability. Other features to look out for include various safety features that not only help to ensure improved safety but also help to improve overall sound properties.
v. Ease of installation
Most monoblock amps are small in size and fit easily on most cars, but it is important to look for one that is easy to install and use. Also, since they come in different sizes, you will need to identify an ideal location to place the amp, preferably under the seat. It is also important to highlight that not all amps may be compatible with your car audio system. As such, ensure to get one that is compatible with your car audio system and your car model.
Summary
We hope that this review has made your research work much easier and that it will help you find the best monoblock amplifier that meets your requirements. Overall, Rockford Fosgate R500X1D is hard to beat, and it makes a great choice if you are planning to add a booming bass to your car. It is small yet powerful, and it does not run hot. So, we recommend you give the R500X1D the first look when searching for your first monoblock amp. However, all the amplifiers listed here remain also offer the best value, and they remain our favorite options, so it comes down to personal taste and preferences. Remember to pick the right monoblock amp that is compatible with your other audio components and the design of your system.