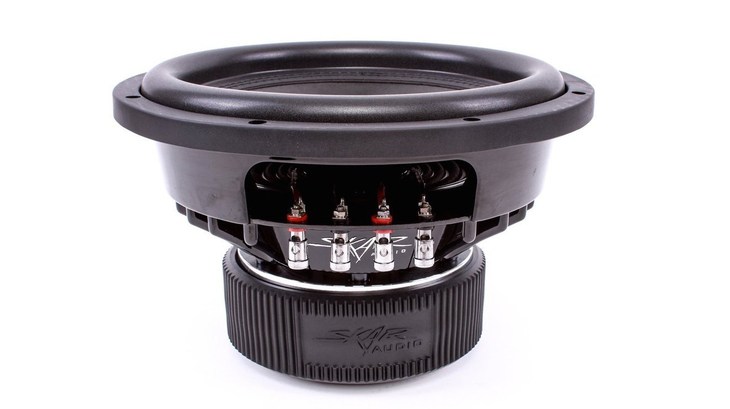 Best Free Air Subwoofers 2021 Review and Installation Guide
If you truly love good music, we are pretty sure that you will want to invest in a complete audio system. A subwoofer is a critical component in any audio system specially designed to reproduces the low frequency sounds formally referred to as bass. However, when shopping for a car subwoofer, you might be tasked to make a decision on what to choose between an enclosed and free-air setup for your car.
While enclosed subwoofers always deliver clearest and most resonant bass frequencies, most audiophiles today prefer free-air subwoofers precisely because they do not require a lot of space. Free air subwoofers are technically designed to operate without an enclosure, and they can be installed on door panels, rear deck, in the trunk, or even in a boat. The best free air subwoofer delivers excellent bass response when paired with a good amplifier while keeping the space in your trunk free for other stuff.
When mounting your free air subwoofer, one thing to remember is always to utilize sound deadening material to help improve the bass performance. With that in mind, read on to discover more on free air subwoofer pros and cons, as well as the individual reviews of top-rated free air subwoofers.
A Quick Comparison Table
1. Rockville RockGhost Hidden Powered 8" Car Subwoofer
Rockville RockGhost is a hidden subwoofer, but it produces some of the cleanest and consistent lows you've ever heard. The sub really rocks, and you can control the bass from crisp to low to banging and a bass-thumping addition even in traffic. Furthermore, if your car already lacks space, this model can go inside the spare wheel beneath the cargo compartment, and best yet, the actual purpose of this subwoofer will leave you satisfied than ever.
Other key features and benefits of Rockville RockGhost
Verdict:
Rockville RockGhost is a great sub for the money, and it is an ideal choice for audiophiles who love to have a nice blend of sound. So, if you have a factory stereo or aftermarket stereo and looking for a unit that does not rattle the contents in surrounding vehicles or houses, this is the sub to go for.
This subwoofer is made from high-quality materials, and it has impressive sound quality. It can keep up really well with a variety of music, including hip hop, jazz, and other music genres, without any issues. All you need to do is give it tons of power, and you will be amazed. You can pair this beast with a Monoblock amp, and when everything is tuned, this subwoofer really bangs.
Other highlights include;
Verdict:
This Skar Audio, 12-inch subwoofer, is compact but very powerful. It hits very hard and low as long as you use it with the recommended amplifier. The sub is efficient and delivers sufficient power without draining your car, so if you are having trouble deciding what car subwoofer to buy, look no further.
3. Rockford Fosgate P2D2-12 Punch P2
Rockford Fosgate Punch series of subwoofers never disappoints, and the P2D2-12 is a showcase of their commitment to sonic excellence. This P2 subwoofer is engineered to deliver that powerful low end that you can feel and always stand out in a crowd. It is also very dependable, and you can put it through countless hours of heart-throbbing bass without signs of wearing or anything.
P2D2-12 features
Verdict:
You can never go wrong with a Rockford Fosgate subwoofer. The sub has multiple compliments about how crisp and clear this subwoofer sounds, not forgetting about the punch. Once paired with the right amp, it will leave you way more impressed than you thought, considering it has a low RMS.
4. Kicker CompRT 43CWRT82
Kicker CompRT 43CWRT82outperforms and holds up like no other sub in this category, and it offers a lot of kick for such a small unit. Generally, the results are amazing, and it is one of the best free air subwoofers if you have a small amount of space to work with. The construction feels solid, looks good, and it will, without doubt, sound good.
More about Kicker CompRT 43CWRT82
Verdict:
If you're looking for more bass in a tighter space, this small sub is a great, shallow woofer for both factory and aftermarket audio systems. The bass level rarely out powers your music, and you will be super happy with this purchase.
If you are looking to add some serious heart-throbbing bass, the Pyle PLPW8D power series subwoofer has your audio solution. This rugged subwoofer adds quality enhancement to your sound system and gives life to your entertainment system. It is a quality product, and all you need is decent equipment and a good tune when you run it. So, whether you're looking to customize your boat, car, or RV audio system, PLPW8D has everything you need.
Product highlights
Verdict:
Pyle subwoofers are power horses, and this model is no exception. It is a driving force behind any great sound system, and it will provide you with the sound performance that has been missing in your audio setup.
6. Infinity Kappa 1200W 12" Subwoofer
If you are looking for a more engaging audio experience when going for a ride, Infinity Kappa 1200 watts is a dependable sub. It excels in a variety of car applications, and it can equally be used at home. The sub handles plenty of power, so you can expect extreme output from this sub. Moreover, it is made using innovative materials and technology to provide accuracy and detail that will exceed your expectations.
Features
Verdict:
Infinity Kappa 1200W is an ideal choice if you are looking for sound quality over booming, not to mention it looks stunning. It definitely needs more power so you'll need to keep this in mind when pairing with an amplifier. The selectable impedance is a great feature, especially when you decide to get a second sub.
7. JBL Stage810 (STAGE810AM)
First and foremost, the sound is incredible for an 8" woofer, and it has been engineered to deliver high output and low distortion bass with maximum power handling of up to 800 watts. Additionally, JBL loudspeakers and subwoofers are tuned by some of the best transducer engineers to ensure that you get the best sound possible. In the box, you'll get the subwoofer, one foam gasket, the owner's manual, and two color brand stickers.
Key highlights
Verdict:
The JBL Stage810 is of great quality, and you wouldn't expect any less from JBL. It sounds great for its size, and it does not overpower stereo speakers. It is one of the best free air subwoofers for most applications, and it takes it like a champ and does what it is supposed to do.
Free air subwoofer vs. enclosed
Ideally, the choice between a free air and an enclosed one will be guided by many factors, which include but, not limited to the space available, your budget, type of car, among others. Also, your music preference is a key factor, and it will determine the type of subwoofer that is suitable for you. For instance, if your trunk space is usable, then an enclosed is a wrong choice. On the other hand, free air setups work best in applications with limited space like small cars or cars that don't have a lot of space. Read more on differences between free air and enclosed subwoofers.
Can a regular subwoofer be used as a free-air sub?
You can use a regular subwoofer as a free air mount but it will not deliver the kind of bass performance you get when you use the same sub in an enclosure. When you decide to run a sub free air, both its efficiency and power handling goes down significantly.
This is because regular subs are designed to use air pressure inside the box to damp the motion of the cone. On the other hand, free air subs get their damping from suspension, and as such, most free air subs have a stiff suspension to maximize their efficiency.
Regular subs don't have this design, so using them in free air setups put them at risk of over-excursion. For this reason, it is recommended to go with a subwoofer that is specifically designed for free air mounting.
Free air subwoofer installation tips
The idea of a free air subwoofer is to eliminate the complexity of enclosed setups by creating a great sounding bass without the added work of sealing the enclosure. The ease of installation and minimum modifications are an added advantage for the free air subwoofer users. However, most setups require you to put in place baffles to seal the trunk, even when using a free air sub.
It is important to note that a free air subwoofer does not require as much sound wave isolation as an enclosed subwoofer. Also, free air subs are less susceptible to distorted sounds, such as when you have things in the storage space that might interrupt the sound waves. However, you will still need to isolate the sound waves from interfering with your sound response.
If you decide to mount your sub on the rear deck, consider incorporating sound and vibration absorption materials to help reduce vibrations and rattles. Remember, a more rigid surface will help improve the subwoofer response.
Your setup can also greatly benefit from using a baffle board. The sealed surround will produce a better sounding system, especially when you plan to mount your sub at the back of your rear seats.
Wrap up!
Undoubtedly, the best way to get full-sounding bass in your car is by adding a car subwoofer. The best part is that there plenty of good subwoofers that are specially designed for free air mounting. Installing the best free air subwoofer will deliver an excellent bass response provided that you power it with a sensible amplifier and insulate the car properly. While most free air subwoofers offer plenty of bass without sacrificing a lot of space, they do not deliver booming or tight bass like enclosed subs. So, if you have space and the budget, you may be better off considering using bigger subwoofers for superior sound quality.