Most homeowners only have music systems in their living rooms and maybe the bedroom. Not many people know the benefits that come with installing a whole-home audio system. Such a system means that you can have sound in every room of your home, including the backyard. If you have never thought of this possibility, you'll be amazed to realize that it's actually the best sound experience you can ever have in your home. Read on for more details on the 10 major benefits of having a whole-home audio system.
1. Same Music in every Room
One of the key benefits of installing an audio system that covers your entire home is that you can listen to the same music in every room you have covered. You'll simply play a song from a dedicated music player with remote control and enjoy listening to the music throughout your house. You can move from your living room to the bedroom to get something and you won't miss a single beat since the same music will also be playing in your bedroom. If you've loaded your favorite playlist and you're just resting in your living room enjoying the music, but it's now time to prepare dinner, you'll simply walk into your kitchen and continue enjoying the same playlist as you prepare dinner. Once your dinner is ready, you'll still enjoy listening to the same playlist while enjoying your meal in the dining room. Moreover, you can still take a bath while listening to the same music in your bathroom. You'll simply enjoy music wherever you want in your home as per your preferences.
2. Different music in each Room
Having a whole-home sound system in your home makes it possible to listen to different music in each room. For instance, maybe you want to listen to a certain music genre and your kids want to listen to a different genre at the same time. It's possible with a whole-home audio system. You can listen to your favorite genre in your bedroom or living room and the kids can listen to their favorite genre in their room. A family member in the kitchen preparing dinner for everyone else can also listen to their favorite genre, different from what you're listening to in the living room. Thus, no family member will ever feel that they're being left out in enjoying what they prefer.
3. Unwinding in a dedicated room
After a long day at work, or when everyone else is asleep and you still want to unwind, you can do so while listening to your favorite music in a dedicated room. The dedicated room is the room you have designed to have the best audio quality. Here's where you have the best speakers and the best stereo unit. Such a room also has soundproofing to make it a private space where you can hide to unwind without disturbing anyone else in your home. You'll enjoy your moment without making noise to anyone else, especially at night when other family members are sleeping or when the kids are busy doing their homework.
4. Using multiple Music Sources
You can play your favorite music from different sources in a whole-home system. You can use an audio receiver, radio, laptop, mobile devices, and even online streaming apps and services. As such, you can access music from your online libraries and local storage. You'll simply have limitless ways of streaming music.
5. Controlling the sound from multiple devices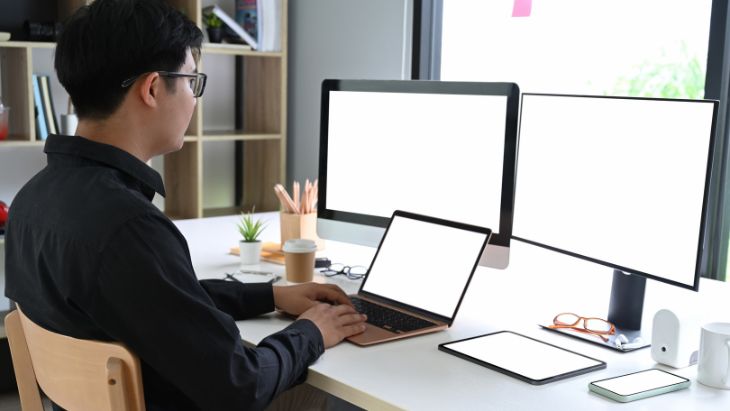 Another key benefit of this music setup is that you can control sound from multiple devices. You can control the sound from a remote control, from onboard buttons, and even from mobile devices using applications. Modern technology has made it possible to control sound from mobile-based applications. Thus, you don't have to wake up from your seat, bed, or bathtub to change the track or the volume. You'll simply make the controls you want from the comfort of your seat or bed using a remote control or mobile device.
6. Saving space and reducing clutter
Having this kind of audio system saves space at home. It also reduces clutter. The setup used hides cables and the speakers can be concealed within the walls and roof. Most of the components will not stand along your way, thereby saving space throughout your home. It also makes the space look neat. Your visitors will remain focused on the music rather than the music player and speakers.
7. Can be used as a refreshing alarm
Everyone hates waking up early in the morning to the disturbing sound of an alarm, but you just have to withstand the sound to avoid running late. Luckily, having a sound system for the entire house makes it possible to set an auto-repeat program involving a favorite track such that it'll auto-play itself at a particular time every day. You can take advantage of such technology to use your favorite track as an alarm. This way, you'll wake up to a refreshing alarm and forget the shocking and disturbing alarm clocks.
8. Setting the perfect party scene at home
Having a sound system throughout your home would make the perfect party scene. You'll just load the best tracks for the event. You can even play different tracks in different rooms for everyone at the party to enjoy their choice and feel like they're right inside a nightclub.
9. You can enjoy music in your backyard
Besides enjoying music indoors, you can also do the same outdoors. The audio system can include waterproof speakers set for the backyard and even around the pool area. You'll especially love your summers while sitting at your outdoor hammock or swimming as you enjoy your favorite tracks.
10. Staying connected with family members
You can take advantage of the audio system in the entire house and use it as a method of communication with your family members. You can contact your kids from their room to inform them it's time for a family movie in the comfort of your couch in the living room. This way, you'll stay connected as a family regardless of where one is and at any time.
As you can see, having a whole-home audio system comes with numerous advantages. If you don't have such a system in your home yet, then you're missing out on so much fun. It's something that every music lover should install at their home for an enhanced audio experience throughout the home.
Michael Evanchuk is a San Francisco-based sound engineer with 20 years' experience installing, troubleshooting, and repairing commercial, automotive, and household sound equipment. Evanchuk owns an auto stereo center, where he offers highly competitive car audio installation and repair services. He has written dozens of articles on different sound engineering topics, all of which have been published in leading journals, blogs, and websites.