The Jeep Wrangler is one of America's top-ranking off-road vehicles, which is famous for its versatility and ability to tackle tough terrains. Over the years, its off-road capability has remained uncontested by similar SUVs in this price range. The Wrangler is also a good vehicle for on-road use, and it is comfortable for driving every day to work.
Listening to good music while driving off-road is a crucial part of the Jeep experience, but unfortunately, the factory stereos don't quite fill the gap. Sound systems have been a contentious issue among Jeep owners considering that most systems don't match the level of power that Jeeps provide. In this blog post, we'll share Jeep Wrangler sound system ideas to help you find the upgrade(s) you need to improve your Jeep sound system.
Sound system ideas for Jeep Wrangler
Replace the speakers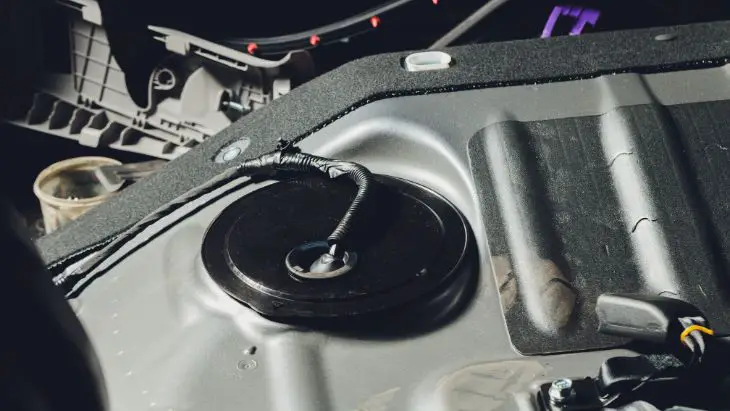 Speakers are arguably the most important component in any sound system, and they play a big part in the final sound we hear. The front speakers are responsible for most of the system audio, and this is where you should put more focus.
However, most of these factory speakers are small and made from low-quality material. For you to get an even sound distribution, you'll need to update your system with bigger speakers. Big speakers will definitely handle more power than factory speakers, so you should be able to notice a difference in terms of sound quality immediately.
Upgrading the speakers will come with a hefty price, but it is important to focus on what the speakers will do instead of focusing on the price tag. The best part about upgrading the speakers is that you can do the upgrade yourself, but considering the complexity of Jeep stereo systems, it is always a good idea to consult a professional.
Get more speakers
If space allows, consider adding more speakers to create the listening experience that's expected of a Jeep. You can start by utilizing the extra space in the trunk and under the seat. If you don't have enough space to accommodate more speakers, then you'll need to be more creative when placing the speakers and other components.
You may read this: Car Amp Mounting Ideas: 5 Significant Ways
The easiest way to maximize your installation space is to use speaker pods. Speaker pods provide a convenient and attractive way to install more speakers in any non-factory mounting points.
The next option is using roll bars to clamp the speakers securely in place. Most new Jeep models feature specially-shaped roll bar speakers to produce the best sound possible. The best part about these speakers is that there are more than enough aftermarket models that are compatible with most stock enclosures. Rollbar speakers feature rugged construction, and they are designed with off-road use in mind.
Include a subwoofer
Incorporating a subwoofer will add depth and realism to any car stereo, and this also applies to the Jeep Wrangler. As stated above, stock stereos come with small speakers that might make your music sound disconnected, especially when cranking the volume up.
Adding a subwoofer to your Jeep Wrangler is a great way to boost the speakers by providing more bass and all-around performance. What's more, the subwoofer will take the speaker off the burden of reproducing the low-end frequencies allowing them to give out the best sound quality.
There are plenty of subwoofer options that you can use to improve the bass level in your Jeep. If you looking to go really big on the bass, you can opt to go with several component subwoofers. Just pop the subwoofers in the trunk, and you're good to go.
The good thing is that the market is flooded with custom-fit subwoofers for Jeeps, including shallow mount subs that you squeeze under the seats. That way, you should be able to enjoy heart-throbbing bass without occupying much space.
You can also decide to go with a custom-made subwoofer and enclosure combo, but this is going to depend on your Jeep model.
Consider adding an amplifier
Installing a subwoofer should go hand in hand with a good car amplifier. This crucial car stereo equipment is a must-have if you're looking to have a high-performance car audio system. Generally, the work of an amplifier is to strengthen weak signals, and it dictates how loud you play. In addition, an amp provides the extra power needed to run the upgraded speakers and subwoofer.
The best place to install the amp is in the dash. The size you choose will depend on your power needs and the space available inside the dash. The best thing is that most Jeep Wranglers have enough space inside that you can install the amp safely, including below the passenger's seat. But to be on the safe side, it is always a good idea to get a compact model that will stay out of the way.
Noise Deadening
Just like any other vehicle, your Jeep can get really noisy in between road noise and loud music. The solution is investing in a good sound deadener to help to cut out the road noise and insulate the entire vehicle. There are plenty of dampeners from Dynamat to Noico, among other materials that are styled to fit right into your Jeep model. Consider getting materials that are resistant to moisture/molds and other harsh conditions that you might encounter out in the wilderness.
GPS Navigator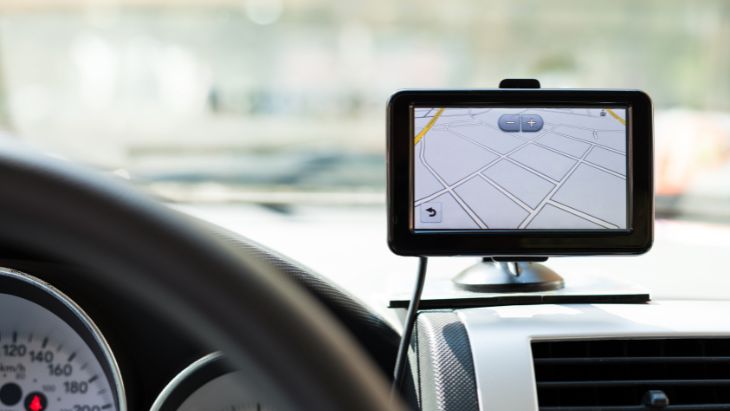 Although the navigation system is directly related to the sound system, getting a portable GPS navigator for your Jeep will help you know where you're going. It will come in handy when you can't access maps on your phone or don't have a reliable mobile signal. The satellite signal is more dependable than the mobile one, and you can always rely on it during any of your off-road trips.
The Bottom Line
It is no secret that aftermarket stereos sound better than the factory speakers installed in Jeep Wranglers. With the above creative hacks, you can improve the music quality in your Jeep and still save a few bucks. Most car audio manufacturers provide custom sound systems for Jeep wranglers, so finding one that's designed for your jeep model should not be much of a hassle.
Your starter pack can include custom-fit speakers, a powered sub(s), an amplifier, a car audio receiver, and more, depending on your system requirements. To achieve a fantastic sound system in your Jeep, you may want to consider any trade-off between quality, price, and performance.
Michael Evanchuk is a San Francisco-based sound engineer with 20 years' experience installing, troubleshooting, and repairing commercial, automotive, and household sound equipment. Evanchuk owns an auto stereo center, where he offers highly competitive car audio installation and repair services. He has written dozens of articles on different sound engineering topics, all of which have been published in leading journals, blogs, and websites.