Speaker wire is used for connecting wired speakers to sound sources such as receivers, microphones, and amplifiers. Speaker wire is available in different materials and gauges. The kind of speaker wire you choose has a major effect on the kind of sound quality you'll get from your speakers. This is because different types of speaker wire have different properties in terms of resistance, length, and conductivity. These properties play a major role in the quality of sound signals. Thus, it's important to learn more about the main types of speaker wire and their uses
Speaker Wire Types by Material
One of the main categories of speaker wire is based on the material used in making the wire. The main types of materials used in making speaker wire are copper, silver, copper-clad aluminum, oxygen-free copper, and gold. Let's discuss each of these materials in detail and their uses.
Copper Speaker Wire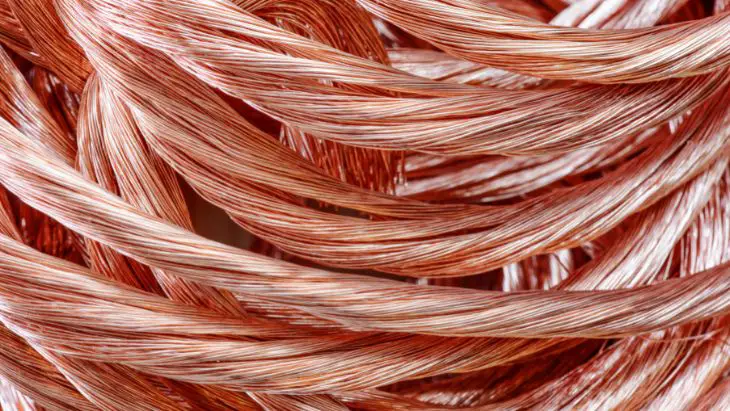 Copper is the second-best conductor available today. Copper speaker wire is considered as the most preferred type of speaker wire. It's also the most widely used type of speaker wire. There're many reasons that make copper wire the most preferred choice. For instance, the abundance of copper makes it affordable for use in mass production when making speaker wire.
Another reason why the copper wire is a favorite material for making speaker wire is its low resistance. Copper speaker wire typically comes as stranded copper wire. The stranded copper wire consists of several thin copper wires bundled or twisted together. Its stranded nature makes it more flexible and malleable than solid copper wire. Thus, it's able to resist breakage when twisted or moved. After all, you can't avoid twisting and moving the speaker wires. It's also ideal for running through tight spaces.
However, copper reacts with water and oxygen. Thus, it has a shortcoming of oxidizing. Thus, it has to be insulated properly to prevent oxidation. It's typically insulated with a rubber coating. Insulation also assists in preventing electromagnetic interference that may affect the quality of sound.
Silver Speaker Wire
Silver boasts of being the best conductor material. Thus, it makes the best speaker wire in terms of conductivity. Besides, silver has a lower resistance than copper, making it ideal for transmitting the highest quality of sound signals.
However, silver is a rare material. Thus, it's not ideal for mass production. This makes copper speaker wire extremely expensive due to the costs of mining and production. Thus, a thicker copper wire is often more affordable than a thinner silver wire. Hence, silver speaker wire is less common due to its high price rate.
Copper Clad Aluminum Speaker Wire
Another type of speaker wire is copper-clad aluminum (CCA) speaker wire. This type of speaker wire is made by applying a thin copper layer over an aluminum wire core. In this design, the wire gets the look of copper from the outside but has a higher mass of aluminum wire. The result is a cheaper and lighter speaker wire than pure copper wire. Besides CCA retains the conductivity of copper. However, CCA is slightly more resistant than pure copper speaker wire.
Oxygen-Free Copper Speaker Wire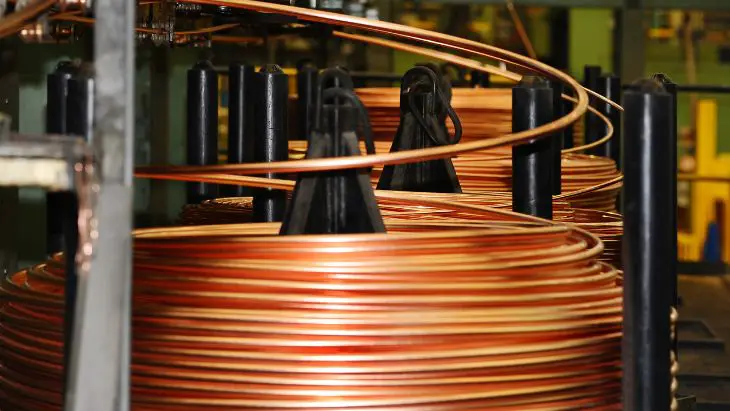 Another type of speaker wire is oxygen-free copper (OFC) wire. OFC is a type of copper that is highly refined to remove silver and iron impurities. The refinement process also reduces oxygen levels in copper. This enhances its conductivity level while still reducing its resistance. Consequently, there's reduced phase shift and distortion. Also, the reduction in oxygen levels reduces oxidation. Thus, OFC speaker wire is more long-lasting than pure copper. However, its cost of production is higher than that of pure copper speaker wire.
Gold Speaker Wire
Gold is another good conductor. However, it's extremely expensive and rarely used in making speaker wire. Also, it has a higher resistance than silver and copper. Since gold doesn't oxidize, it's commonly used for terminating speaker wires. That's why most speaker wires are terminated with spade plugs or banana plugs made of gold or gold-plated copper/silver.
Speaker Wire Types by Gauge
Another mode of classifying speaker wires is by their gauge. In this case, the speaker wire gauge refers to the thickness of the speaker wire. Typically, speaker wire comes in 12 gauge, 14 gauge, 16 gauge, and 18 gauge. The higher the gauge number, the thinner the wire. In this regard, 12 and 14 gauge are thicker and ideal for use in long speaker wire runs, low impedance speakers (4 ohms or 6 ohms), and in speaker systems that require high power. On the other hand, 16 and 18 gauge are ideal for shorter speaker wire runs and high impedance speakers (8 ohms). Also, speaker wire with a higher gauge is cheaper due to its smaller thickness.
Conclusion
The best speaker wire type is the one that has the lowest resistance. Lower resistance results in optimum signal transfer. Lower resistance means that the speaker will receive sound signals of higher quality and strength, leading to better sound quality. That's why copper speaker wire emerges as the most preferred speaker wire type due to its low resistance. Besides, the ideal speaker wire should be flexible with durable and effective insulation. Flexibility makes it easier to install around corners and insulation keeps it protected from oxidation and electrical interference. Thus, consider all these factors when choosing a speaker wire for your sound system.
Michael Evanchuk is a San Francisco-based sound engineer with 20 years' experience installing, troubleshooting, and repairing commercial, automotive, and household sound equipment. Evanchuk owns an auto stereo center, where he offers highly competitive car audio installation and repair services. He has written dozens of articles on different sound engineering topics, all of which have been published in leading journals, blogs, and websites.