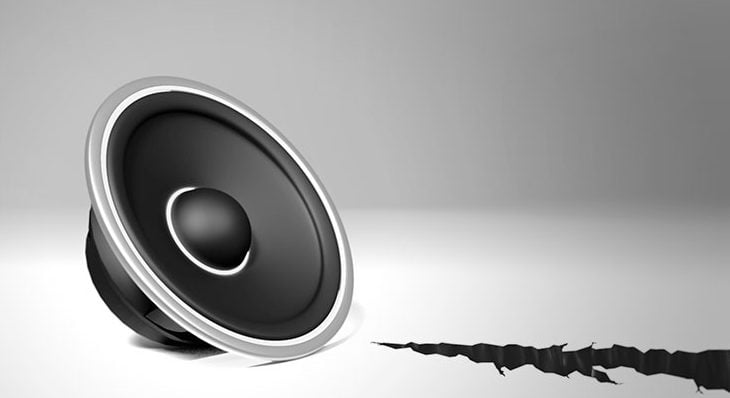 The Best 6.5 Speakers Today- A Review and Buying Guide
Every music enthusiast loves having a great sound system in their car. By having a great sound system in your car, you'll enjoy listening to quality sound while driving. This demands having great sounding car speakers. If you're still using factory speakers in your car, or the current speakers are old and worn out, then you won't enjoy quality music. You should replace them with new 6.5 speakers to improve your car music experience. There're many 6.5 car speakers available today. However, finding the best 6.5 speakers can be quite challenging. Luckily, we've made it easier for you by reviewing the top ten 6.5 car speakers. Read on to learn more about these replacement speakers.
Quick Comparison
How We Wrote This Review
While some car owners find it easy to find replacement speakers, most of them find it quite challenging. We're always overwhelmed by the number of car owners who seek assistance on replacement speakers. Definitely, no one wants to invest their money in something they'll later regret. However, when it comes to buying new speakers and you don't know where to start, you can easily end up investing your money in the wrong speakers and regret wasting your money and effort. Luckily, if you're reading this review, you won't struggle finding ideal aftermarket speakers. We've made the entire process easier for you by reviewing the best 6.5 aftermarket speakers. We gathered reviews from car owners who have already bought the speakers in our shortlist. Moreover, we took time to gather more information from manufacturers and compared these speakers from different car music system dealers. As such, we've been able to come up with a list of 10 speakers based on our research and the experience of real-life owners.
Top Ten 6.5 Speakers Review
The speakers that made it to our review are the best 6 by 5 inch speakers you can find today. Why did they make it on our list? Find out by reading their reviews below. Upon going through these reviews, you'll easily find a speaker that has all the key features you want. Here's how we rated the top 10 six by five speakers:
1. Infinity Kappa 60.11CS
Infinity introduces the Kappa 60.11CS component speaker as a great choice for car music lovers who love customized sound. With component speakers, you have the freedom to customize sound the way you want such as focusing on more bass than highs or vice versa. Here're the key features that made this speaker top our list:
Why we Recommend it:
The Infinity Kappa 60.11CS is best for custom sound as you can choose to get more bass or more highs using its adjustable crossover controls.
2. JEEP WRANGLER JK KICKER SPEAKER
Mopar, the brand that offers genuine accessories for Jeep and other Fiat Chrysler automobiles, in collaboration with Kicker have developed a speaker set exclusively for all Jeep Wrangler 2007 to 2010 two-door and four-door models. Learn why you should consider this replacement speaker set for your Jeep Wrangler owner:
Why we Recommend it:
The ease of installation of this JEEP WRANGLER JK KICKER SPEAKER pair of speakers in all 2007 to 2010 Jeep Wrangler models make them a plug and play solution.
3. Rockford Fosgate R165X3 Prime
The performance of Rockford Fosgate speakers is backed by thousands of users. Thus, you should expect the best performance from its R165X3 Prime series. The speaker comes packed with great features that any car owner would want to have in their car. Here's why you ought to consider it:
Why we Recommend it:
The Rockford Fosgate R165X3 Prime is great for crisp highs and clear midrange. Thus, it's ideal for anyone who prefers more highs and midrange without much emphasis on bass.
4. Pioneer A Series -ALPHASONIK EARBUDS
You'll hear the brand name "Pioneer" in almost all top sound equipment, including speakers, amplifiers, stereo systems, equalizers, and mixers among others. Pioneer is a brand to reckon with when it comes to car speakers. Here're the features that make this speaker an ideal replacement:
Why we Recommend it:
The Pioneer A Series -ALPHASONIK EARBUDS offers a more expansive soundstage than other speakers of its category, making it an excellent choice for replacing factory speakers.
Polk has brought in an aftermarket speaker for cars and other motor vehicles that boasts of being an upgrade that will add sonic accuracy. The speaker is designed for nothing other than advanced performance. Read on for its great features and benefits and understand why it's worth your consideration.
Why we Recommend it:
The Polk Audio MM1 Series is ideal for marine applications. It's also efficient in power handling, making it compatible with most stereo systems.
JBL, a legendary sound equipment manufacturer, brings the CLUB6520 speaker to vehicles. It's specially designed to fit in most vehicles due to its compact design. Thus, if you've been wondering about the kind of a replacement speaker that will fit in your tight car space, here's a compact speaker pair for you. Read on for its feature and benefits.
Why we Recommend it:
The JBL CLUB6520 is a great choice for installing in tight car spaces. Although you'll pay more for its quality, you'll be assured of hard-hitting bass and longevity.
The new generation of car music enthusiasts have not been left behind in the world of aftermarket speakers. The Kenwood KFC-1695PS is designed for today's car music enthusiasts. It's designed to revolutionize the sound experience you'd get in your car. Here're some of its main features:
Why we Recommend it:
This pair of Kenwood KFC-1695PS speaker will give you startling highs combined with clean vocals and articulate lows, thereby making it a great replacement speaker. Thus, consider it in your shortlist.
8. New Rockford Fosgate R165X3
Rockford presents a new generation 3-way speaker to fulfill your car music needs. Rockford, as a leading sound equipment manufacturer, produces some of the best car speakers. Its R165X3 model boasts of having great features that any car music lover can appreciate. Thus, you'll be assured of spending your hard-earned money in a high quality speaker. Here're its key features:
Why we Recommend it:
If you're looking for replacement speakers that deliver high-quality and punchy sound, the 4 New Rockford Fosgate R165X3 is the best choice for you.
Although you want to upgrade your car music, your budget may limit you. Luckily, Pyle introduces budget replacement speakers, the Pyle PL63BL for anyone looking for an affordable upgrade. It's specially designed to offer impeccable sound all at an affordable pricing. Let's look at its marvelous features:
Why we Recommend it:
The Pyle PL63BL is one of the most affordable speakers we have listed here, and it's ideal for anyone looking for budget replacement speakers that deliver better sound than factory speakers.
10. BOSS Audio Systems CH6530
Advances in sound technology are leading to the design of speakers with more innovative features. Speaker sizes are reducing as their features increase. The Boss Audio Systems CH6530 speaker is among the speakers that feature the latest sound technologies. Moreover, it's actually the most affordable 6.5 speaker in our review list. Here's why we recognized this speaker:
Why we Recommend it:
There's no reason to deny yourself better sounding speakers for your car yet the Boss Audio Systems CH6530 is one of the most affordable speakers. If you're on the tightest budget, this is the right speaker for you.
Expert Tips When Buying 6.5 Speakers
Now that you know some of the best 6.5 speakers, there're certain features you need to consider before making your choice. When comparing different speakers, you'll notice that they don't sound exactly the same. What makes them sound different? There're certain features that make some speakers reproduce better sound quality than others. Knowing what to look out for will assist you in choosing a speaker that will make a difference in your car. Here're some expert tips to assist you when buying 6 by 5 aftermarket speakers:
Tip 1- Consider the power handling
The power that a speaker can handle is usually rated in watts RMS. If you're looking for speakers that reproduce the deepest and greatest sound signals, then choose the ones that have a higher RMS rating. You may need to use an amp to power speakers with high power ratings to enjoy their power. If you already have a car amplifier, ensure that the speakers you choose can be handled by the amp since feeding speakers with power beyond their rating may damage them. Also, most factory head units may not be able to power speakers with high power ratings. If you still want to keep your factory head unit when upgrading the speakers, then you'd want to choose speakers whose power rating is low enough for the factory head unit.
Tip 2- The build quality of the speaker
Remember to invest in a speaker whose build quality is top-notch. The speaker should look sturdy enough and should be made of durable materials. The last thing you'd want is buying a speaker today, only for it to malfunction the next day. Most importantly, ensure the cone and surround are made of flexible and durable materials.
Tip 3- Is the installation hardware provided?
Mounting aftermarket car speakers in the existing speaker holes can be easier when the replacement speaker comes with installation hardware. Most importantly, it should come with screws. If it doesn't come with its own screws, you may find it hard to find matching screws separately. It will even help further in case the speaker comes with speaker wire and speaker adapters. Speaker adapters will help to mount the speaker more easily just in case its size doesn't match with the factory speaker holes.
Tip 4- Is the frequency range within your preference?
Drivers in different speakers are designed to reproduce specific sound frequencies. For instance, the woofer cone reproduces lows whereas the tweeter reproduces highs. The midrange driver reproduces midrange. If your preference is getting more highs and treble than lows, then consider a speaker whose frequency range is more oriented towards highs. On the other hand, if you prefer more lows than highs, ensure the frequency range of the speaker you choose is oriented more towards lows. In case you want balanced full-range sound, ensure the frequency of the speaker is wide in enough to cover highs, midrange, and lows.
Tip 5- Your budget
Of course, your budget matters when shopping for replacement speakers. However, don't choose a speaker just because it's cheap. Also, it doesn't mean that the most expensive speaker is the best. First, know the features you need in a speaker. Then shortlist the speakers with those features that are within your budget.
Final Words
Choosing replacement speakers for your car doesn't have to be difficult. By going through this review and buying guide, you'll find it easier choosing the best 6.5 speakers for your car. The speakers reviewed here are simply the best you can find in the market today, but as you can see, each speaker performs better in certain aspects than the others. Thus, your ultimate choice should depend on your personal preferences. Simply take your time to go through the features and make your choice based on the speaker that has most of the features you need.